Party This, Party That
​
Feb 09 | by Natasha
​ ​ ​ ​
And the party pics continue.  Y'all know these people never stop.
T.I.
, his lady
Tiny
, and lots of other celebs hit up the Verizon and Blackberry Pre-Grammy party this weekend.
Soulja Boy
donned
Keri Hilson
with his ridiculous chain.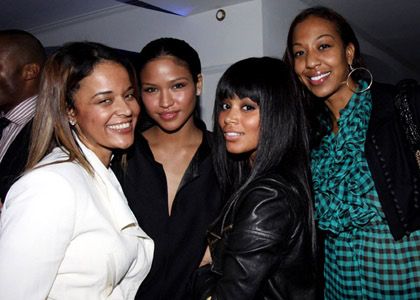 Cassie
and
Lauren London
kicked it with their girls at the party.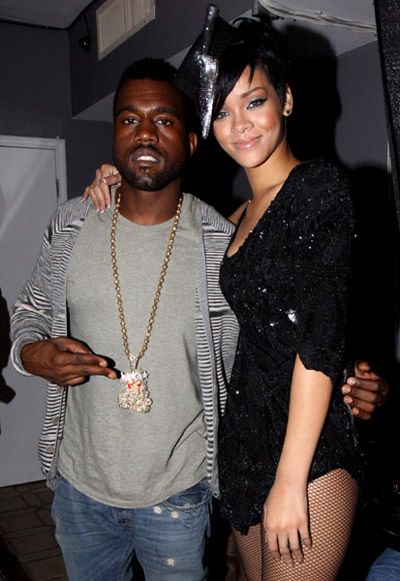 Rihanna
performed and kicked it with '
Ye
.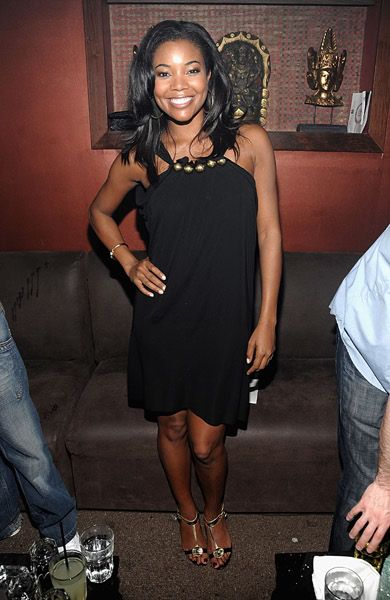 And over in St. Maarten, 
Gabby
partied it up at a club opening.  Surprise surprise.
In back in LA,
Tatyana Ali
celebrated her 30th b-day at Zune LA. More pics from these parties when you read the rest...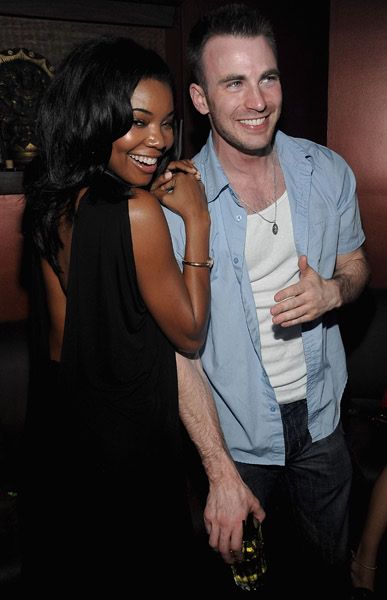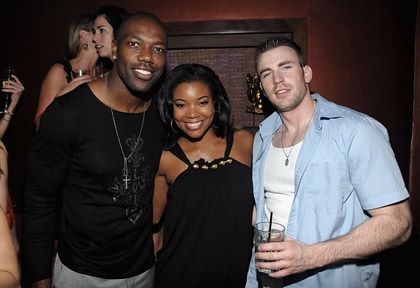 Gabby and
T.O.
had some fun times in the Caribbean last night.  Looks like they probably won't be on that Grammy red carpet tonight. Over at the Verizon party: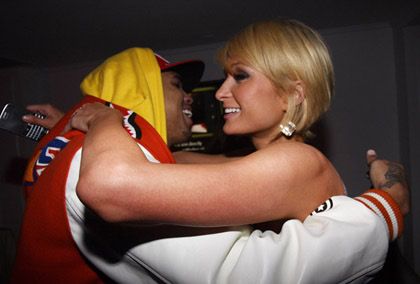 Oh,
Ms. Hilton
must not know
Rih Rih
does not play this kissy huggy female stuff with her
Chris
.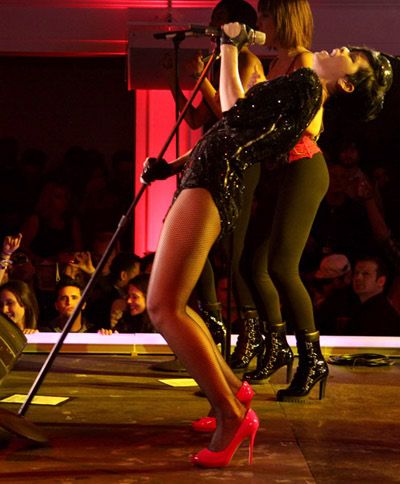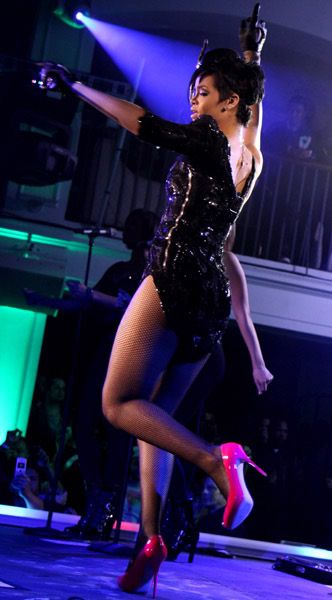 She was probably too busy performing in her Balmain Spring 2009 mini dress to notice, but y'all know those rumors of her wildin' out on females who get too close to her man should have The Heiress spooked.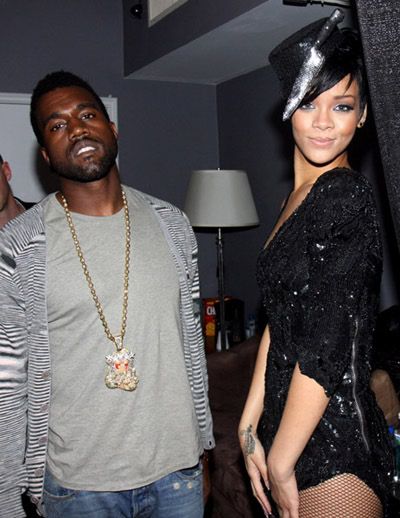 Yep.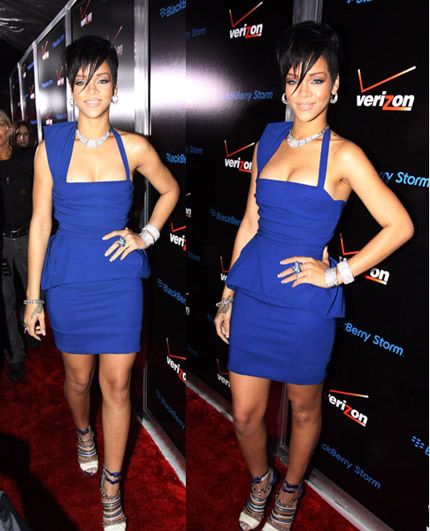 And Rihanna rocked a very cute Preen dress on the red carpet with blue extra strappy Rodarte heels. Loves them.
Twista
was there. For some reason.  With uneccessary gogglish glasses...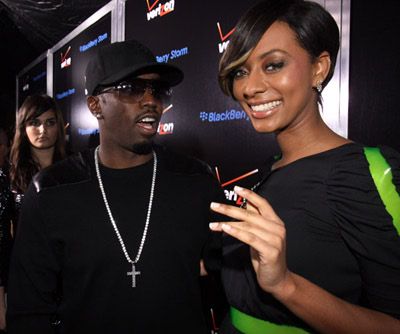 If Cassie was around y'all already know
Diddy
was too.  But he seemed to be quite enthralled with Ms. Hilson.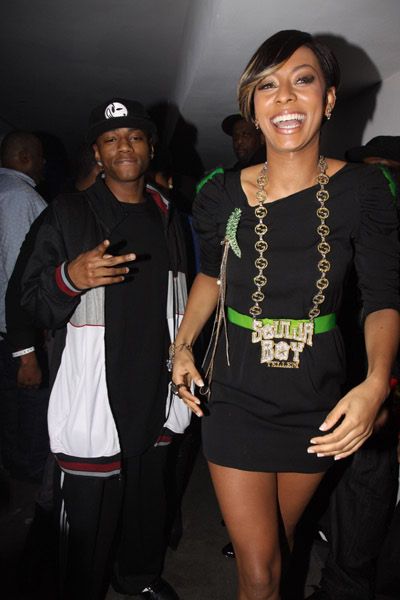 Whyyyyyy Keri???
Soulja Boy is rubbing off on people...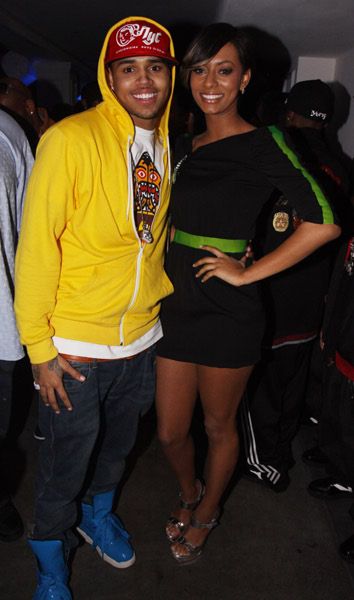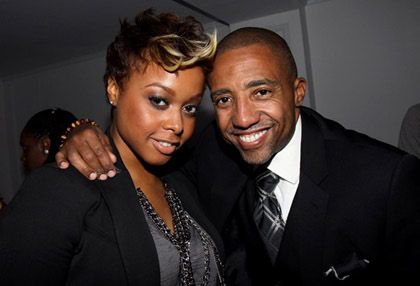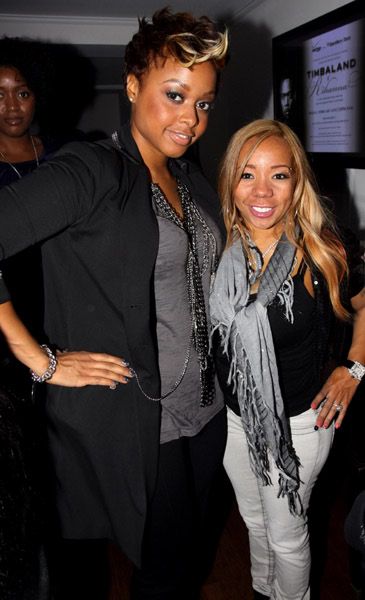 Chrisette Michele
kicked it with
Kevin Liles
and Tiny.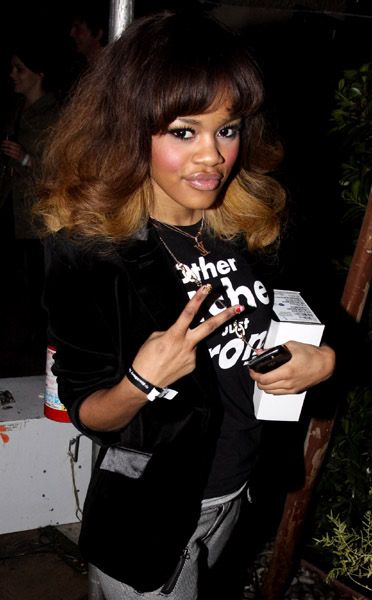 Teyana Taylor
was there.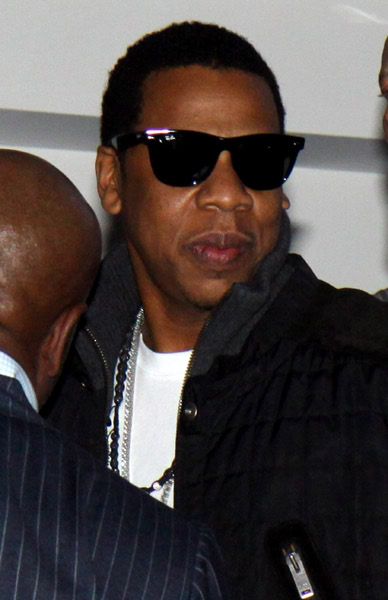 Jigga
was there to watch his little worker bee.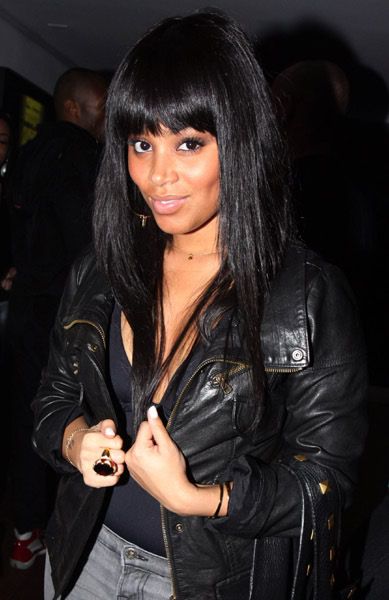 Cute look for Ms. London.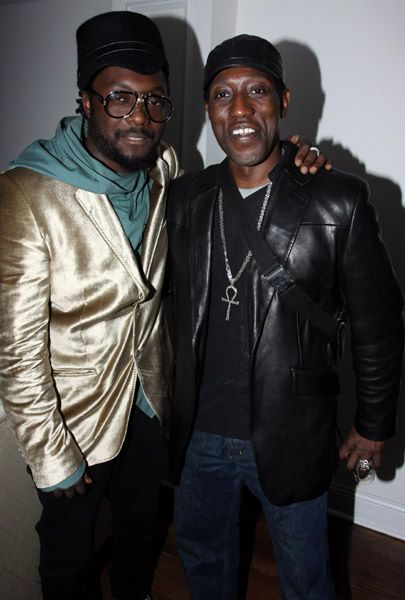 Rough times
Wesley
?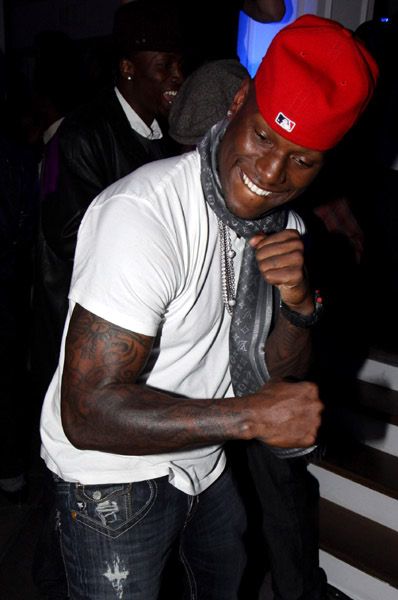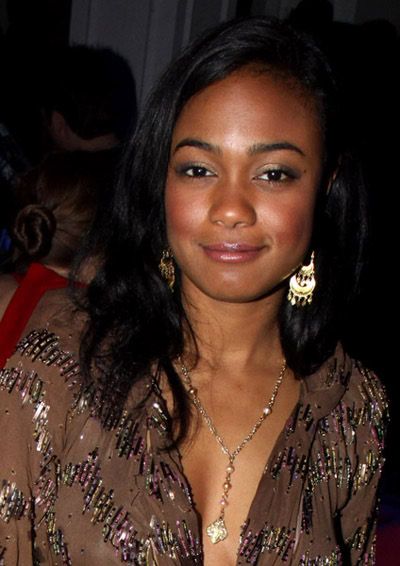 Tyrese
and
Tatyana
were there.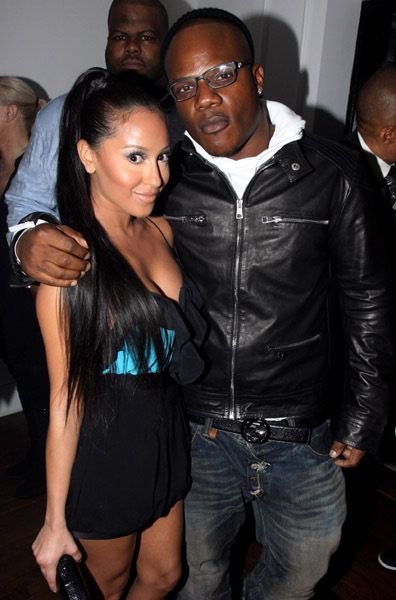 Adrienne Bailon
kicked it with
Sean Garrett
.  I feel like that ponytail of yaki ways more than she does.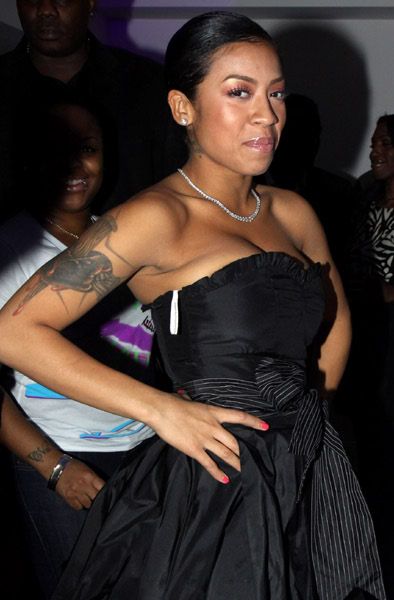 And
Keyshia Cole
and
Elise Neal
were there. Over at Tatyana's b-day party: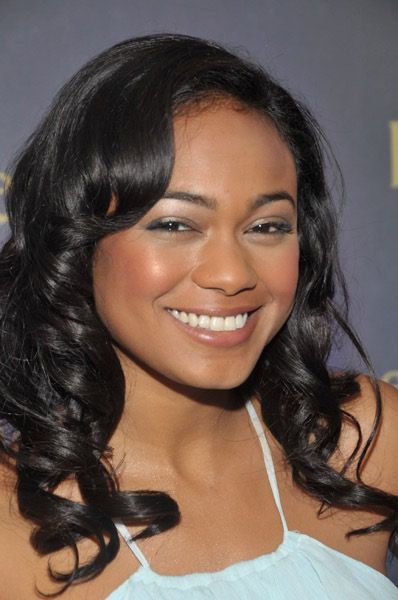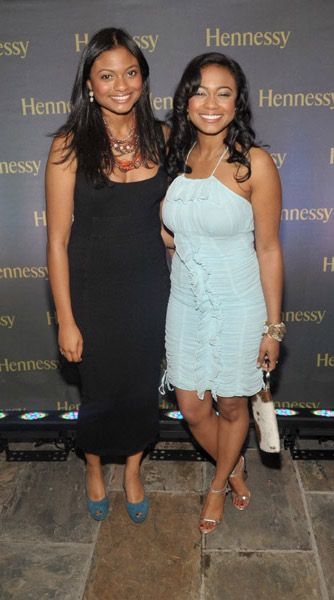 She looked fresh faced as she posed with her sis
Anastasia
.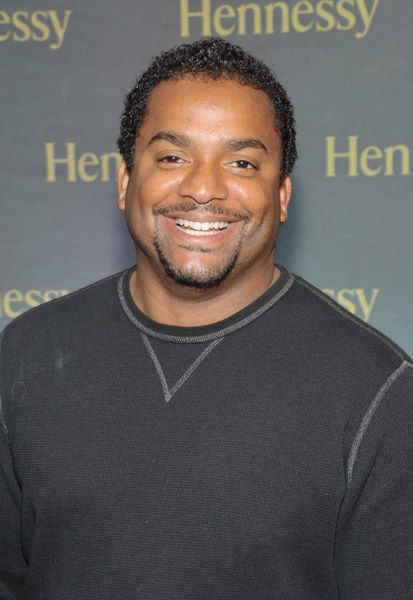 Her tv bro looked extra happy to be there--
Alfonso Ribero
.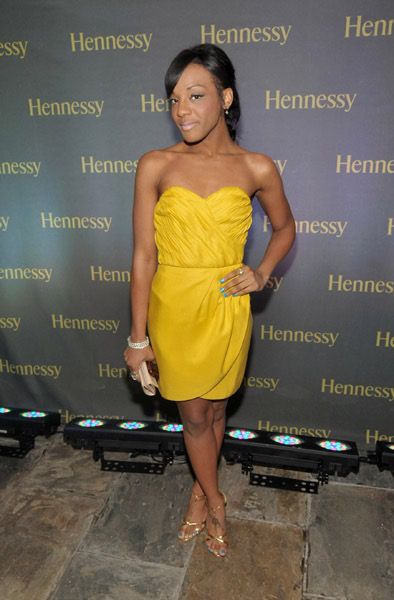 And Dawn looked quite fab herself in this yellow strapless dress: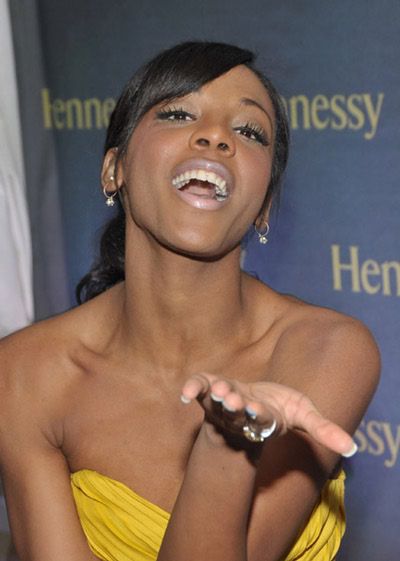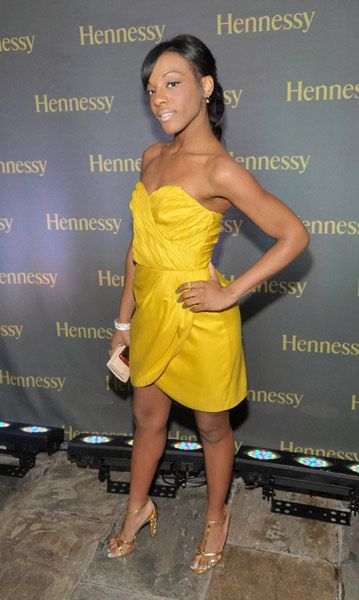 And gold Miu Miu heels. Even more event pics coming up....
Ingram/McCarthy/Nunez
The Randomness: 1. ATL Falcon
Jamal Anderson
was arrested this weekend
after getting caught doing lines of coke off a toilet. Nasty ass...
​ ​
​ ​ ​