Oh Really Terrence Howard?
​
Feb 18 | by Natasha
​ ​ ​ ​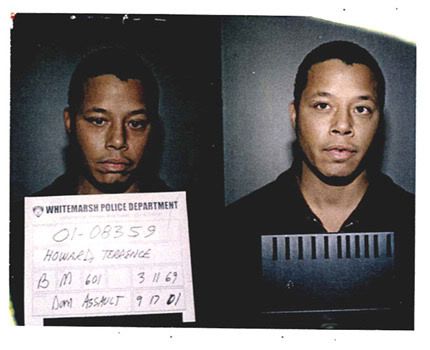 Too bad TheYBF.com wasn't around back in '01.
Terrence Howard
was once arrested on domestic violence charges and folks are saying that's why he should have kept his comment (that he later retracted) about
Chris Brown
&
Rihanna
to himself. He said:
"It's just life, man. Chris is a great guy. He'll be alright. And Rihanna knows he loves her, you know? They'll be alright."
The Smoking Gun
is now featuring Terrence's case from back then when he assaulted his estranged wife and admitted to it:
According to a Whitemarsh Police Department report, after Howard and Lori McCommas argued on the phone, the actor warned, "Don't disrespect me by hanging up on me or I'll come over and hurt you." McCommas then "hung up and contacted 911 fearing Howard was serious." While McCommas was speaking with a police dispatcher, Howard "showed up at the victim's residence and began breaking the door down." McCommas ran to the rear of the house and into the backyard. Howard then "broke the front door down and ran through the screen door in the kitchen. Howard then grabbed the victim's left arm and punched her twice with a closed fist in the left side of the face."
Guess his publicist reminded him due to his previous conviction, his statement just wasn't a good look. We were also reminded that Jay-Z's BFF
Larry Johnson
was also charged with domestic violence charges. And that it's interesting we heard a comment from Jay about Chris' situation but not about his BFF's a while back. Hmmm.... And look which face on a milk carton made an appearance at the
Madea Goes to Jail
ATL premiere: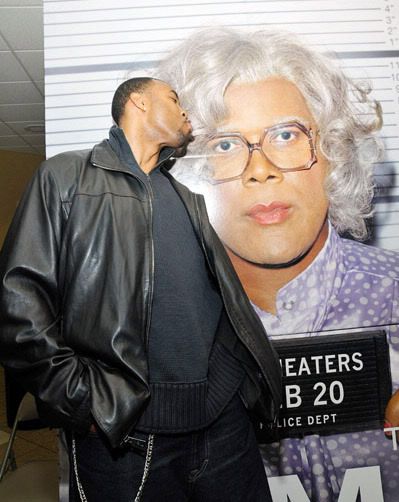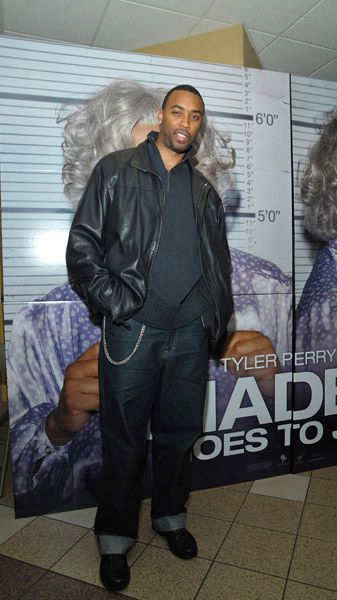 This is how we do it, huh
Montell Jordan
? He brought his wife Kristin along too.
Robinson
The Randomness: 1.  So
Lil Wayne
's getting sued by some of the concert promoters he recently skipped out on. 
Story
2.  The victim of the car crash involving
Brandy
has rejected her settlement offer of 1.3 mill.  And it looks like the lawyer may drop the case.  
Story
​ ​
​ ​ ​