*UPDATED* Chris Brown's Day In Court!
​
Mar 06 | by Natasha
​ ​ ​ ​
Drama at the L.A. Superior Court!
Chris
arrived into court just a while ago in his grey suit and white shirt. He came with a whole crew of family and lawyers. Apparently everything went really quickly and Chris was granted a continuance by the judge until April 6th. YBF sources around the courthouse tell us Chris didn't plead anything at all.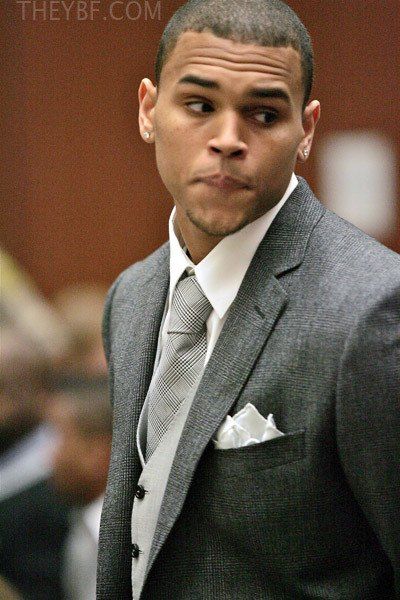 Chris' attorney
Mark Geragos
said "
Ms. Fenty
" did not request a no-contact order.
Rihanna
's attorney,
Donald Etra
(who has repped
Snoop
in the past), was in court as well.
Click here to read the detailed affadavit of Rihanna's story of how Chris beat and assaulted her
.
UPDATE
: Here's pics of Chris in court and his mother
Joyce
arriving to court yesterday afternoon: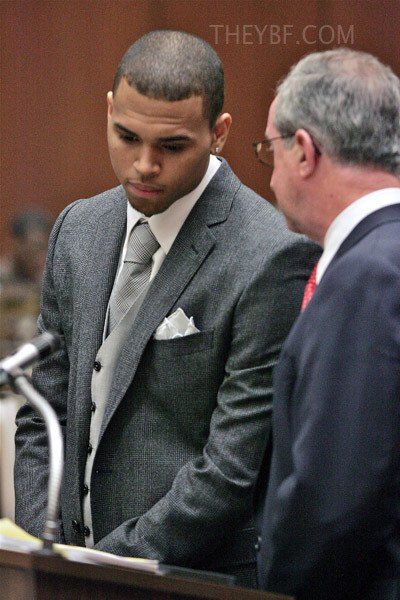 On a side note,
Us Weekly
ran a story yesterday saying "Chris" was outside his hotel saying he's not nervous and "not sweating" about the situation. They described what the person had on and it was actually the man in the above pic, not Chris. The man above resembles Chris and has on the same exact outfit they described.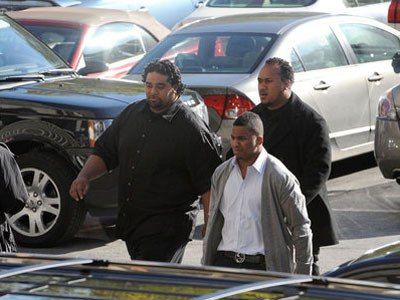 The alleged decoy's name is
Barry
, b.k.a.
Lil Mijo
. And a friend of his tells us that he is actually one of Chris' best friends and is a krump dancer from L.A. He's actually spotted out and about with Chris pretty often in pics. We're also told he was NOT serving as the decoy, but "mainstream media" outlets just called him that to cover their asses since they bumrushed him when he arrived to court. And they're trying to cover up the fact they think all black folk look alike. Smdh.
​ ​
​ ​ ​