SCANDAL! Chris Brown & Rihanna Fight Sparked By Chris' Manager/Jumpoff's Text Message! And Chris & Rih Rih Recording A Duet?
​
Mar 10 | by Natasha
​ ​ ​ ​
Hot damn. Sources have revealed who that mystery woman was who sent
Chris Brown
the multi-page text message that caused
Rihanna
to wild out on him before he attacked back. It was from Chris' manager
Tina Davis
! 40 year old Tina was rumored to be having a jumpoff style relationship with Chris back when he was 16. Interestingly, the affidavit in the Chris/Rihanna case stated the text message was "from a woman who Brown had a previous sexual relationship with." Pair all that with the fact Rihanna started beating him while he was driving when the text came through...I'm going to add 2 and 2 together and say this ish just got even more scandalous. News on Chris and Rihanna's alleged new duet they're recording when you read the rest...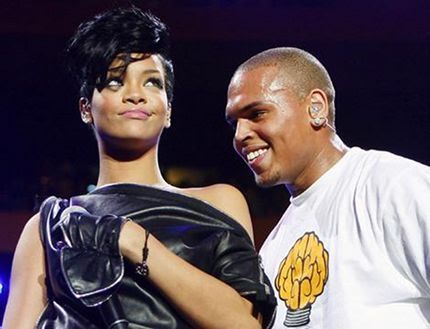 *cue Rih Rih's "Rehab"*
Word has it Chris Brown and Rihanna are recording a duet together that Chris may be including on his upcoming album. I do hear they started recording the duet
before
Chrihannagate '09 popped off. But sources claim they've also started up again recently even after Chris was charged with assaulting her. All because Chris wants to make sure the duet is included on his album slated to drop later this year. C. Breezy was also set to leave L.A. right after his arraignment last week, but reportedly stayed to be with Rihanna--who's also recording her next album right now in L.A. This ish is bananas....
​ ​
​ ​ ​