Gossip Bits: Kobe & Vanessa Wildin' Out On Their Maid?+Another NBA Baller Deadbeat Daddy+Timbaland Suing His Own Label+Other Ish
​
Mar 25 | by Natasha
​ ​ ​ ​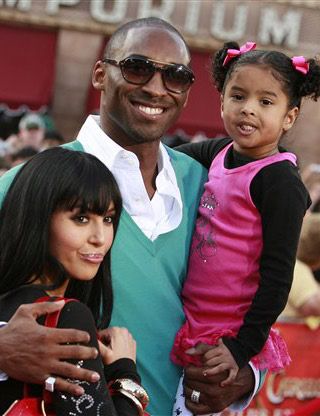 So
Kobe
and
Vanessa Bryant
are getting sued--by their maid.
Maria Jiminez
said Vanessa has been utterly verbally and emotionally abusive to her for a long while now and she's fed the hell up. Vanessa curses at her, calls her "a f*cking liar", belittles her in front of Kobe and the kids, and makes her do inhuman work. When Maria threatened to quit, Kobe talked her into staying. According to
TMZ
When Vanessa went nuclear because Maria put an expensive blouse in the washer. Vanessa demanded that Maria put her hand in a bag of dog feces to retrieve the price tag for the blouse.  The final sh*tstorm was when Vanessa lit into Maria because Maria put an expensive blouse in the washer. Vanessa demanded that Maria put her hand in a bag of dog feces to retrieve the price tag for the blouse. Why? So she could deduct that amount ($690) from Maria's salary. Cold blooded. And when she threatened again to quit, V told her she couldn't quit until she worked off that whopping $690. What is this--the vintage indentured servitude era? For some reason this story doesn't strike us as far-fetched. Vanessa and 'em really need to stop.
UPDATE
:  Here's Kobe and Vanessa's statement they just released via their lawyers:
We have learned that a former employee of the Bryants, Maria Jimenez, has filed a complaint against our clients. Ms. Jimenez's outrageous allegations of improper conduct are totally unfounded and patently false. The Bryants intend to vigorously defend against these untruthful allegations and are confident that the baseless nature of the allegations will be proven.
NBA's Toronto Raptors star
Chris Bosh
may be added to the wack ass baby daddy files. His ex-girlfriend
Allison Mathis
just filed papers demanding child support from him after he broke up with her when she was seven months pregnant, leaving her destitute and without medical care even after she got sick. They also supposedly jointly bought a $1.6 mill place together in Texas and Chris paid for her fertility treatment to get pregnant in the first place. Chris is making $14.4 mill this year and has apparently completely cut her off. Drama!  The whole story is
here
. More gossip bits when you read the rest...
The recession has officially moved in to Hollywood.
Isaiah Washington
and his family
are getting evicted
!  Sources report that Isaiah and fam haven't paid their $20k/month mortgage on their multi million dollar home since November. So their property manager (since they're actually leasing to own) is demanding the money and evicting Isaiah, his wife, and their kids. And we all know he hasn't really worked since he got fired from
Grey's Anatomy
so um, yeah.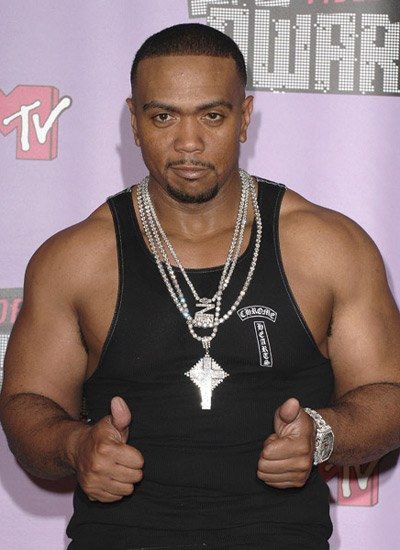 Timbaland
is suing his own record label at Blackground.  He says because they are jealous of all his success and fame, they have purposely passed him up when they were looking for producers to pay for jobs.  Tim says his own label went to other labels' producers instead of coming to him...as well as stiffed him on some money.  He wants to terminate his contract and get his money he's owed.  Womp. The Randomness: 1. It's not safe to work for
Akon
anymore. One of his people
got robbed of $300 g's last
night because of Akon's beef with Suge Knight. Why is Suge still trying to act like he's bossin' these streets? 2.
T-Pain
's daddy
Shaheed Najm
says Akon is a thief and a thug, has turned his son against him, and he's spilling all the beans about the Konvict crew. He also says they're all lying about being Muslim and are horrible people pretty much.
Story
​ ​
​ ​ ​