Tidbits: Rihanna, Kanye, & Naomi Campbell
​
Apr 09 | by Natasha
​ ​ ​ ​
Rihanna
was in NY last week to visit her friend
Jasmina
: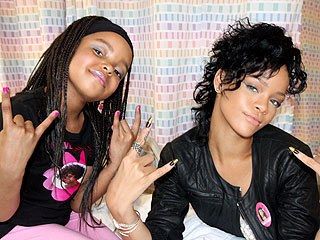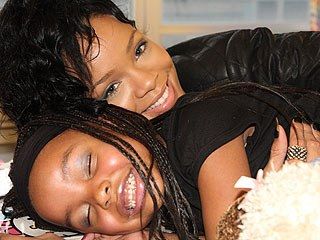 She's been helping Jasmina--who's Rihanna's #1 fan--for a while now to find treatments for her leukemia.  She was only supposed to spend an hour with Jasmina, but ended up staying the whole day with her.  According to People:
Jasmina, who is a "total girly girl," according to her mother, Thea Anema, was thrilled when Rihanna presented her with a big bag of Cover Girl makeup. "Rihanna asked me if it was okay to put makeup on Jasmina," says Anema. "I said, 'Of course!' She's so thrilled with makeup and anything girly." Rihanna painted the little girl's nails and gently brushed "Dance Party" eyeshadow on her tiny eyelids. They played catch together with Jasmina's stuffed dog, Jackie, which ended with a torrent of giggles and hugs. "Rihanna kept on saying, 'I love her personality! She is such a little diva!' " says Harf. When Rihanna learned that Jasmina speaks Dutch and also understands Mandarin, the superstar said she was amazed at how "intelligent" and "what an amazing little girl" she is.
Nice. More news when you read the rest...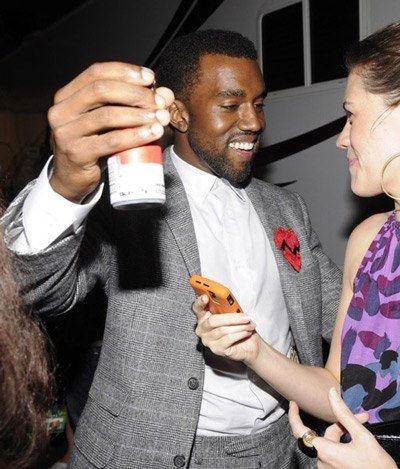 Kanye
is expanding his empire even more.  And now he's making his deal with Guru drinks
official
:
"I express myself through music, fashion, art and design and that's why I am excited to collaborate with GURU; because the brand values what I value, and I can put what inspires me into this new product."
Kanye is getting his own Kanye drink, which is organic and natural, with no additives or preservatives. He'll also be helping Guru make upcoming drinks. His drink launches later this year on Guru's site and Whole Foods.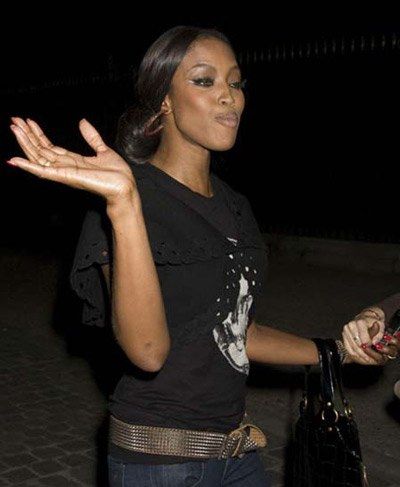 And
Naomi Campbell
told GIANT mag
in her cover story for next month that she's completely given up drugs and alcohol thanks to "The Program":
"I'm not able to drink alcohol, my body can not handle it.  Some people can handle a drink or a line of cocaine, but I've come to realize that, for me, it's all or nothing -- and it has to be nothing...I'm in the program and I'm proud to be."
Looks like that new billionaire boyfriend of hers is having a positive influence on her.
​ ​
​ ​ ​