Morning Tidbits
​
Apr 15 | by Natasha
​ ​ ​ ​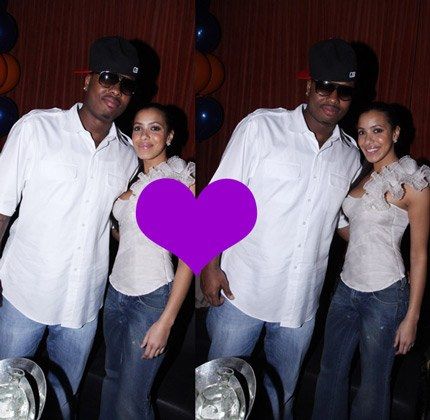 Folks don't stay single for long around Celebrityville.  It looks like NY Knick
Quentin Richardson
and
Julissa Bermudez
are ready to put their newish couple status on front street.  It's been rumored for a little while now these two may be a new couple. Q celebrated his birthday over the weekend as his girl Julissa--in a Bebe blouse and jeans--and friends threw him a surprise party at Mr. West's in NY.    I guess now that Julissa's ex-fiance
Larry Johnson
has moved on
...she decided to do so publicly too.  Q's ex-fiance
Brandy
was said to be attempting to rekindle their romance last year.  Oh wells...
And
HipHollywood.com
caught up with
Sanaa Lathan
to talk about her role on the new "Family Guy" spinoff "The Clevelands." I don't even watch "Family Guy" and I'm too excited about this. Updates on
Nariah
and
Pras
when you read the rest....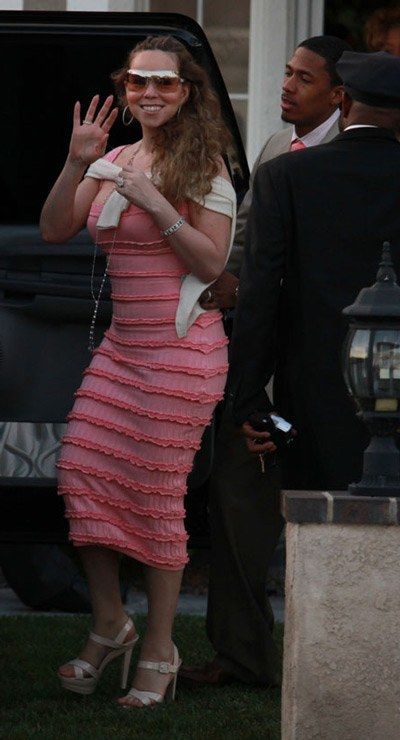 MiMi
says she's not pregnant.  And
she blames
the Preggers Watch on this ruffled bright peach dress she wore on Easter.  She says via--Twitter of course--"I don't know what was worse, the bleak angles and bright peach dress … or the b.s. commentary/blogs." Then she admits "Nick looked cute" but she "could've definitely lived without" seeing her pictures as her "dress and hair were not suitable for the red carpet." She said it, I didn't. The couple also denies they were coming from an In Vitro clinic in the pics. They said they were visiting friends and family and have just bought a new puppy for pre-parenting practice.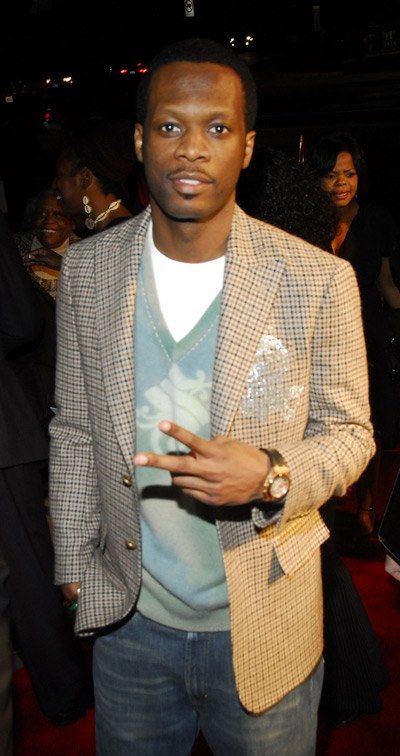 And apparently
Fugees
member
Pras
is in danger of losing his life right now. He's filming a documentary in Somalia and feels like he may not make it back to America alive. And how do we know this? Because like all official statements from celebs these days--it was posted by him on Twitter. According to
BET
:
A month ago, Pras wrote, "I think I'm going to die and I'm just fine with that." Judging from his most recent Tweets, things seem to be worsening: Is this god's way of punishing me for my ungrateful worthless excuse of a human being, taking everything back in America for granted!! Is this god's way of saying that the end is near, that the borrow time im living on is almost up like Bush's presidency It's almost dawn and i leave shortly after, im hungry, tired, sick, a sense of despondency is approaching my well state of being im lonely, I'm scared, i can't and don't trust the people im dealing with and especially the ones i came with i'm hoping my ingenuity will guide me On the bright side yesterday i thought i had a date with death but we manage to come out of it clean we almost got gunned down! I'm sorry from this point on the only way you hear me is thru this cyberspace, i cant email or talk to anyone for safety reasons
Can he twitter something to
President Obama
to come get him? Just asking...
The Randomness: 1. 
Jamie Foxx
has
publicly apologized
for his comments about
Miley Cyrus
.  We knew
that
was coming.
​ ​
​ ​ ​