Tidbits
​
Apr 20 | by Natasha
​ ​ ​ ​
Jim Jones, Dame Dash
, and
Diddy
were all caught clowning around the studio a few days ago: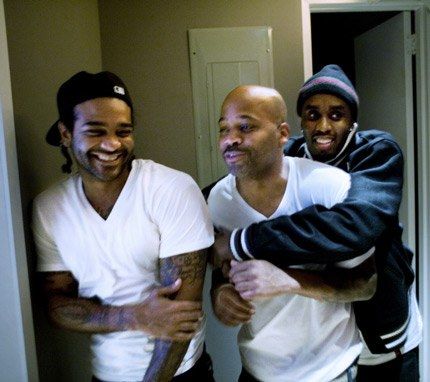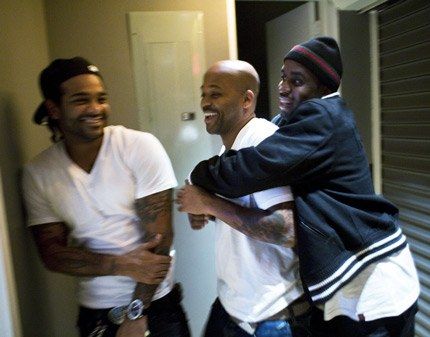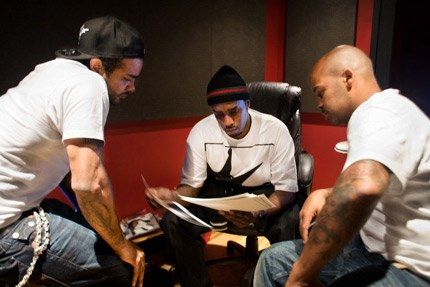 They were there discussing "business opportunities" and I'm told they can't go into detail just yet. Hmmm....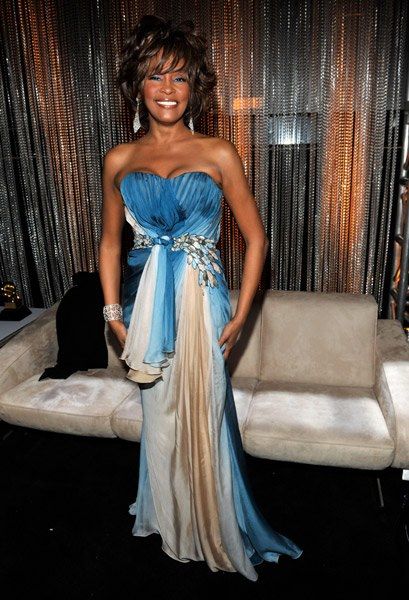 And
Whitney
's first comeback single has been confirmed. At the Pop Conference in Seattle this past Friday, famed songwriter Diane Warren revealed that the song she wrote for Whit called "I Didn't Know My Strength" would indeed be Mama Whitney's
official comeback single
. Diane said she wrote the song specifically for Houston. "I tried to get inside her head," Warren said about the track which Houston performed at Clive Davis' Pre-Grammy Gala on February 7th. "Strength" will be featured on the 45-year-old singer's singer's seventh solo album, and will be produced by famed hitmaker David Foster. The still-untitled project has been speculated as a 2009 release. More ish when you read the rest... More fun times in the studio:
LOL at homegirl in the background side eyeing the hell out of Jimmy Jones.
And
Lebron James
' new movie
More Than A Game
is set to hit theaters October 2nd:
Here's the synopsis:
Five talented young basketball players from Akron, Ohio star in this remarkable true-life coming of age story about friendship and loyalty in the face of great adversity. Coached by a charismatic but inexperienced player's father, and led by future NBA superstar LeBron James, the "Fab Five's" improbable seven-year journey leads them from a decrepit inner-city gym to the doorstep of a national high school championship. Along the way, the close-knit team is repeatedly tested—both on and off the court—as James' exploding worldwide celebrity threatens to destroy everything they've set out to achieve together. More Than A Game combines a series of unforgettable one-on-one interviews with rare news footage, never-before-seen home videos, and personal family photographs to bring this heart-wrenching and wholly American story to life.
Pics: Christian Hansen/New York Times/Lionsgate/Mazur
​ ​
​ ​ ​