Lakers Baller Derek Fisher's Stalker Is Nuts!+Other Ish
​
May 18 | by Natasha
​ ​ ​ ​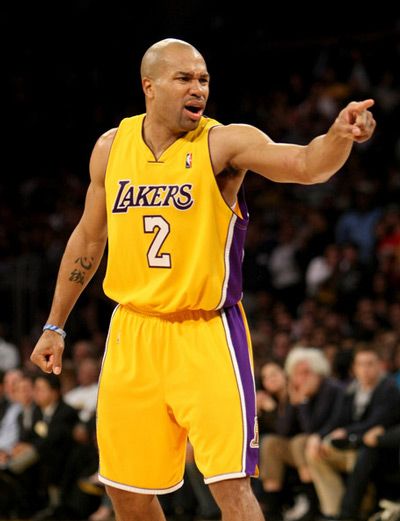 Why is stalking like--the thing to do these days?  L.A. Laker
Derek Fisher
has some serious drama to worry about other than the NBA Championship title.  He just had to make his temporary restaining order against his long time stalker permanent.  Why?  Because the crazy heffa has been
showing up
to his house scaring the daylights out of his wife an kids.  And it doesn't help that homegirl has legally changed her last name to "Fisher".  She put on her myspace page that she is "The REAL Mrs. Fisher."  Wow.  Chicks really need to get it together.  I really hope chick doesn't end up in a fight with
La La
or somebody when the Nuggest v. Lakers game start. Here's flicks of
David Banner
and
Boris Kodjoe
in their new movie
The Confidant
: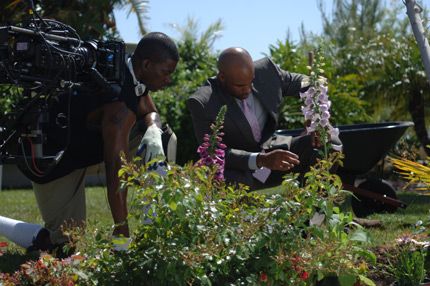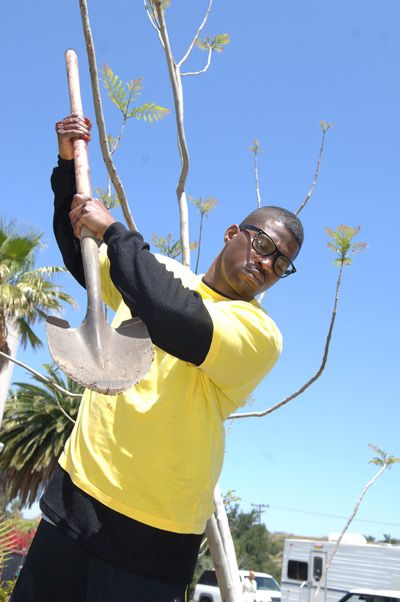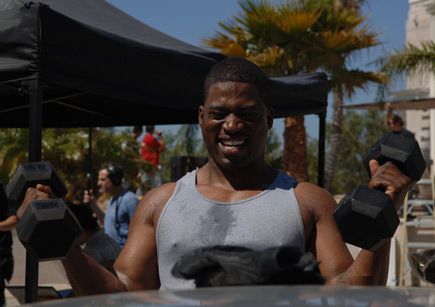 Here's the synopsis:
The Confidant" is a tantalizing suspense thriller, written and directed by award winning writer Alton Glass. The movie is an intricately woven tale about two childhood best friends that have an unusually strong bond, and an even more intriguing secret.
He storyline includes both Kodjoe and Banner's characters each being on a path to promising futures, one as a first round NFL draft pick, and the other a talented artist. A complicated web of lies, gambling, murder, and a pact between friends, sends one to prison and the other to fame. After eleven years locked away, the innocent of the two (Banner) comes to collect on the debt, and is determined to have the life that was taken away from him…by any means necessary!
Pics of
Taj George
and her hubby
Eddie
when you read the rest...
Taj and Eddie George hit hte Beverly Hills red carpet last night for Taj's Survivor Season Finale.  She came in as one of the final few.  Congrats.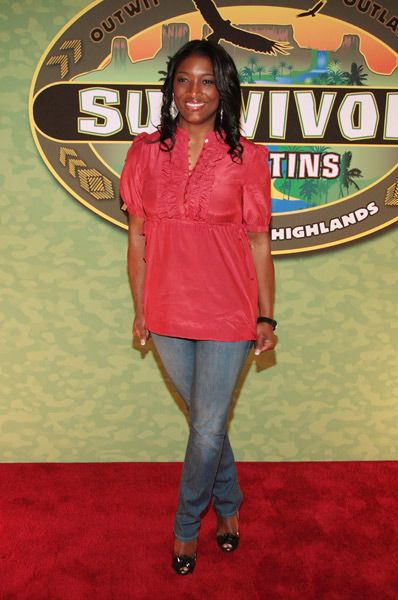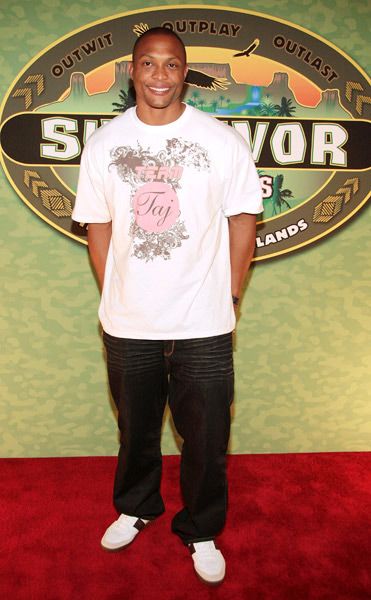 Awww her hubby Eddie was showing his supprt.  On another note, what happened to their reality show?
​ ​
​ ​ ​