NFL Baby Mama Drama!
​
Jun 12 | by Natasha
​ ​ ​ ​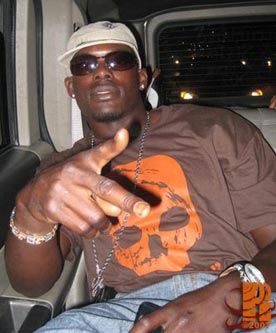 Some chicks just take the groupiedom a bit too far.  San Diego Charger's wide receiver
Chris Chambers
has a stalker possible baby mama.  No, we don't know who the hell Chris Chambers is, but this story was too good to pass up: Chris' long time mistress
Stacey Bernice
has supposedly lied about being pregnant with his baby and has been stalking Chris and his wife.  He had to take out a temporary restraining order recently.  We looked up Stacey's record and for a 27 year old, homegirl has a rap sheet of domestic violence, battery, and foolishness when it comes to Chris.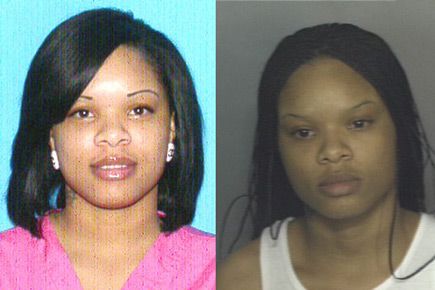 Here's the lowdown on the drama we were sent:
Stacey Saunders has relentlessly harassed and threatened Chambers' wife, sister and mother-in-law for the last 3 months through vulgar and explicit emails, text messages and phone calls/ voicemail messages. Included in these messages are repulsive comments about Chambers' own 2 year old son and wife who have been together 11 years and married for nearly 3 years. Mrs. Chambers currently has a case against the woman. Mrs. Chambers also reached out to the media for help in obtaining an order of protection against this woman. Mrs. Chambers has also been forced to upgrade the security system on their home and hire private security to sit outside the home after Stacey Saunders threatened to show up. According to sources, Chambers continued to pursue a relationship with this woman despite her threats and harassment to his family. Only recently has Chambers signed a request for a permanent restraining order against Stacey Saunders after she repeatedly called the Chargers' practice facility making derogatory comments about Chambers. She even threatens to reveal information about Chambers' private life on the internet if he does not comply with her financial demands.
Stacey Saunders also claims to have given birth to a child fathered by Chambers in November 2008 insisting that it died at 2 months old. A private investigator found, however, that no birth or death certificate exists for the alleged child confirming that Saunders faked an entire pregnancy, birth, and death for the nonexistent child. Chambers' had never seen the alleged child. Stacey Saunders alleges that she is once again pregnant by Chambers, but sources speculate that this is a false pregnancy also. She also claims to have been a dental hygenist, but there is no record of her ever having a dental hygenist license in the state of Florida.
When will these dudes learn...
​ ​
​ ​ ​