UPDATE: Urshmeka Still On Splitsville Lane
​
Jun 12 | by Natasha
​ ​ ​ ​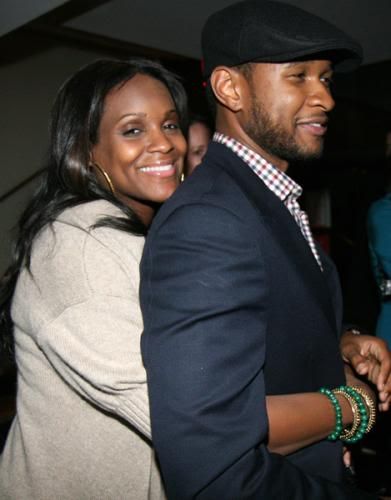 Even though people (including us) cannot track down the actual
Usher
and
Tameka Raymond
divorce papers yet, that's really neither here nor there. For one, celebs always get legal matters hidden in secrecy if they pay enough for that to happen. Also, several sources are now reporting that Cobb County Courthouse has confirmed someone from the Raymond household indeed called to inquire about how to file divorce papers:
The papers haven't been filed yet, but we had a telephone conversation last week with an attorney asking how to file for them," a clerk with Cobb County Superior Court in Georgia told The News' Nancy Dillon. The employee added that she wasn't sure which party the lawyer represented, or who had instigated the proceedings.
And Usher and Tameka are both remaining uncharacteristically mum about this whole situation. but their friends aren't. Here's what folks have told the Daily News:
Usher hasn't been happy for some time. In March, he told pals he was dissatisfied with his marriage. "He was tired of how demanding she is. He always had to cater to her constant insecurities," says one friend. "But now he's ready to move on and take care of his kids [Usher Raymond V, 18 months, and Naviyd, 6 months]."
Confirms a second insider, "Everyone close to Usher knew how unhappy he was. [Tameka] is crazy. His mother didn't even go to their wedding because she didn't approve!"
Papers officially filed or not, these two are indeed separated and have been for several weeks. And it doesn't look like they're making a detour back to marital bliss anytime soon either. Time will tell...
​ ​
​ ​ ​