Kelis Puts Her Brokeness & Nas On BLAST!+The Dream Defends Christina Milian
​
Jun 15 | by Natasha
​ ​ ​ ​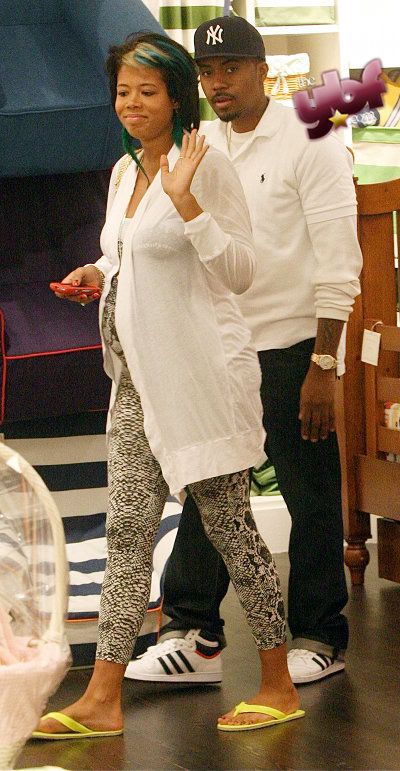 Kelis is broke. According to her standards that is. She still has her wedding ring worth almost $200 g's and other pricey jewelry but she says she is suffering from brokeasness. TMZ reports that Kelis is saying that her soon to be former husband Nas is NOT paying for a damn thing for her and their unborn baby. She says he hasn't helped pay for any pre-natal care and all her expenses getting paid is dependent upon him:
Kelis is asking the judge to order Nas to pay for spousal support, child support, all pregnancy-related expenses, and one-half of all medical expenses after the child is born. She also wants $3,500 for the baby nurse after the child's birth, and $20,000 for strollers, cribs and other baby supplies.
Kelis says, "My survival is based on [Nas'] will at this time. If he does not want to pay for an expense, it does not get paid." The couple was married in 2003. The baby is due this month.
Kelis says she's entitled to maintain the lifestyle to which she became accustomed during their marriage -- they have 5 homes, fly first class, go to fancy restaurants, and on and on. Most interesting -- "There were many expensive pieces [of jewelry] such as a princess-cut diamond tennis bracelet that was recently appraised for $190,000. My engagement ring is an approximately nine-carat cushion-cut diamond solitaire. I have numerous watches...such as Cartier, Rolex, Frank Muller and Chopard."
This divorce is about to get ugly. Womp.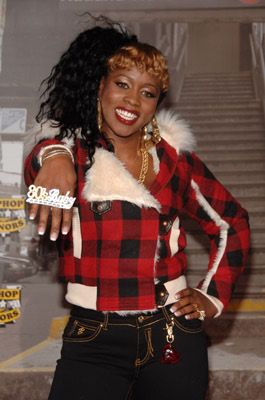 Remy Ma
has penned her first public letter from behind bars.  And she wants you all to know what she's been up to.  Check it:
I get a lot of fan mail and everyone asks me how I'm doing? I say fine, the way I see it I never imagined making it this far with my sanity. Not being able to go somewhere when you want, see your family when you want (on many occasions when you need to), can't use the phone, take a shower, wear clothes, or even eat when you want - super aggravating. Whenever, which is almost everyday I get visits, a lot of kids ask for autographs. It's something that I used to do almost everyday but now it actually feels weird, I really feel like an inmate. And as much as I hate to admit it, I really am an inmate. I mean, it kind of grows on you when certain people go out of there way to make you feel like that. ......... Everyone in prison isn't innocent but everyone in prison isn't guilty. So whether you end up here on purpose or by accident, the pain you're feeling is still the same. And I can quote a lot "gangsters" by saying that "I wouldn't wish this on my worst enemy…"
The rest of the letter is at the source.  Hopefully she makes it through ok...
What The Dream has to say about his fiance Ms. Milian when you read the rest....
And C. Milli is getting some help from her man to fend off the haters.  Hip Hop DX chit chatted with the hitmaker and here's what he had to say...extra frustrated-like:
The-Dream grew frustrated, when asked about the status of Christina Milian's Elope album, on his Radio Killa imprint. "I ain't with all that blogging and shit, man. But what I can and will say about [Christina Milian's] album is the album is done." He added, "We're cutting two new records tomorrow, not because we have to, just because we can and we end up just coming up with certain things and I always want to try her on whatever the record is. Singles and everything, it is just about whether she feels like doing it or not."
Despite pushbacks on the project and a lot of ridicule coming from several blogs and websites, The-Dream reverted to defended Milian's stardom by contrasting her film star power, and its dividends, to a less lucrative music industry. "She has a lot of stuff going on in the movie world and actually on TV. Somebody just gave her a lot of bread, and you don't make enough money in the radio and R&B world, you know when it gets to that particular point. Somebody show up in her house with 10 million [dollars], and then you got a blog full of haters that's trying to make sure that your shit don't come out, it's like what you gon' do? Let me see, Paramount Pictures wants to give me 10 million, or I got to try to beat my head in the ground to prove something to the niggas that are going to give me five dollars." Answering his question, the platinum artist said, "You gon' take that $10 million and ride out. 'Cause I need a new Phantom, so I want her to take that 10 million."
He wants her to make change because he needs a new Phantom?  Somebody's offering Chris $10 mill for a movie?  WTF is going on here??
​ ​
​ ​ ​