VIBE Magazine FOLDS
​
Jun 30 | by Natasha
​ ​ ​ ​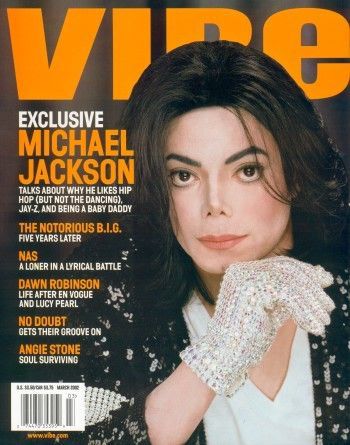 Word has it VIBE magazine is shutting its doors and closing the pages on the company
today
. They've been suffering through tough times this year despite being one of the top magazine throughout the 90's.  But new owners took over in 2006. Calls were placed to EIC
Danyel Smith
's office and publisher
Edgar Hernandez
's office and sources there confirmed the shut-down. This past February, VIBE reduced its circulation and publishing frequency, cut salaries, and moved employees to a four-day work week to save money. First VIBE Vixen and now the flagship mag itself is dunzo. R.I.P. VIBE.
UPDATE
: Here's the official statement from Editor In Chief Danyel Smith:
On behalf the VIBE CONTENT staff (the best in this business), it is with great sadness, and with heads held high, that we leave the building today. We were assigning and editing a Michael Jackson tribute issue when we got the news. It's a tragic week in overall, but as the doors of VIBE Media Group close, on the eve of the magazine's sixteenth anniversary, it's a sad day for music, for hip hop in particular, and for the millions of readers and users who have loved and who continue to love the VIBE brand. We thank you, we have served you with joy, pride and excellence, and we will miss you.
​ ​
​ ​ ​