Mariah Apologizes For Memorial Mess Up+UPDATES On Steve McNair's & Mistress' Deaths
​
Jul 08 | by Natasha
​ ​ ​ ​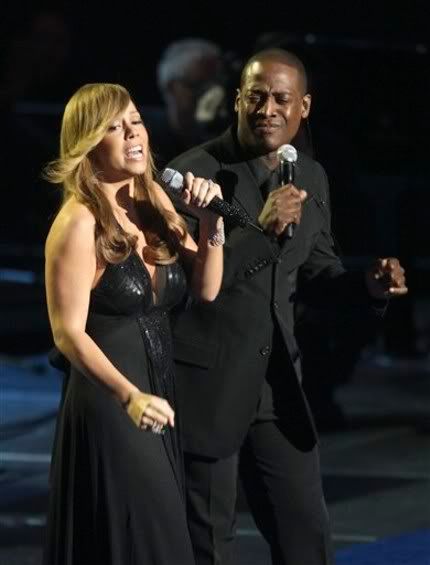 Mariah Carey
performed "I'll Be There" at
Michael Jackson
's memorial yesterday.  And it appeared difficult for her to get through the song as her voice cracked often and she avoided certain notes.  She took to Twitter right after her performance to explain. She writes:
"Trying to sing today was basically impossible for me. I could barely keep myself from crying. I'm sorry that I wasn't able to pull it together and really do it right, but I was literally choked up when I saw him (Michael) there in front of me. "One thing I know is, we will never really have to say goodbye to MJ. His legacy lives on through his music and the millions of people he inspired with his timeless music. He will be forever in our hearts."
Her original backup singer on the song
Trey Lorenz
helped her finish the song. Even still, she still did a fabulous job memorializing MJ with his song.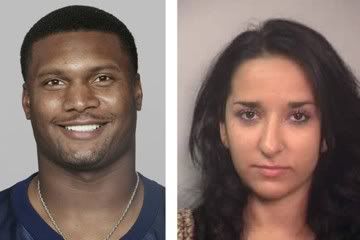 More details about
Steve McNair
's death are surfacing.  The woman also found dead in the condo with him
, Sahel Kazemi
, is indeed looking like she was his mistress/girlfriend.  Pictures have surfaced of the two on a romantic vacation together a few months ago.   Sahel received a D.U.I. recently and Steve was in the car with her.  Interestingly, the car was registered to both her and Steve. The medical examiner has also come out today saying that gunpowder was found on Sahel.  And she was likely the one who shot Steve McNair, then herself.  It was already suspected that this was a murder/suicide as McNair had several gun shot wounds and Sahel only had one in her head.  Sources confirm that she bought the gun two days before the deaths happened.  She had to buy it from a private source as she was under the legal gun buying age in Tennessee of 21.   Steve also supposedly stood her up on their planned trip to Vegas 2 weeks ago.  This was looking like a bad situation all around from the beginning.  Hopefully justice will still be served in some way.  Even though that's next to impossible. Kazemi's family told reporters that the woman was so confident McNair was divorcing his wife of 12 years that she was preparing to sell her furniture and move in with the former quarterback.
​ ​
​ ​ ​