YBF INTERVIEW: Celebrity Stylist Mariel Haenn
​
Sep 09 | by Natasha
​ ​ ​ ​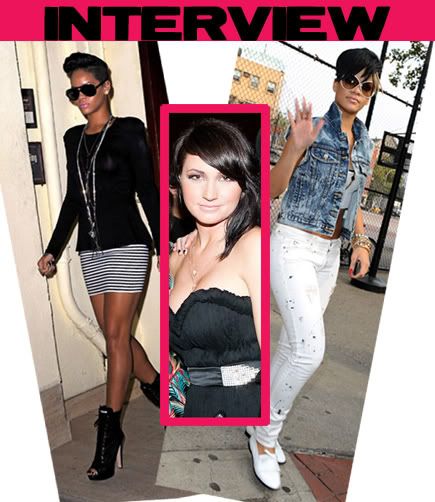 With New York fashion week kicking off tomorrow, we wanted to give our fab YBF readers an insider's view on the hottest fall trends from coast to coast.  Also, dish on the must-have fashions this season from celebrity stylist,
Mariel Haenn
. And it doesn't hurt that she's a huge YBF fan. As you probably know, Mariel is the stylist credited with transforming
Rihanna
's style, but she's also worked with
Keri Hilson, Kerry Washington, Lauren Conrad, Ciara, Will and Jada Pinkett Smith, Jay-Z, Common
, and so many others.  The L.A. based stylist doesn't just know about the hottest styles, she also knows simple ways to incorporate new trends into your current wardrobe – so even if you don't have a celeb budget, you can still have a celeb caliber wardrobe with pieces. In fact, Mariel has teamed up with the MasterCard and Saks Fifth Avenue Fall 2009 Want it! Collection of statement pieces – the Rocker Boot, Vest and Forever Bag, to name a few – to provide readers simple ways to incorporate new trends into their current wardrobe and express their own personal style with versatile fashions.  YBF ATL Correspondent
Eileen
chit chatted with Mariel about the campaign and having the dream job of being a stylist to the hottest chicks and gents in the game... Click the jump for the interview....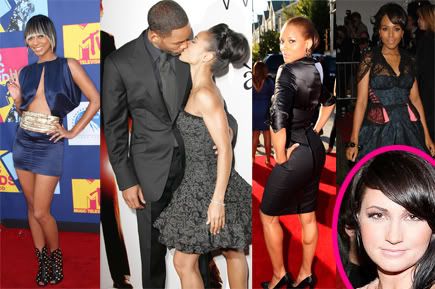 YBF
: Congratulations on teaming up with Mastercard and Saks Fifth Avenue Fall 2009 Want It! Collection. How did this come about?
Mariel Haenn (MH)
: The Fall Want It! program was looking for a spokesperson. The Program highlights the trends for the season and the Saks 5th Avenue World Elite Mastercard rewards you!
YBF
: What should we expect from this collection and who would you like to see wearing it?
MH
: Well the program is highlighting trends for the season and would work for everyone since the basis of the program is that you don't have to redo your wardrobe. Just accent with key pieces like the rocker boot, leggings, cozy knit and mixed metal necklaces.
YBF
: What's exciting in fashion right now?
MH
: A lot of the chic rocker vibe is going on right now and strong shoulders at different prices so you have different variations of the trend. Also fur vests and faux fur vests. They can all be found at Saks since Saks is not just focused on having high-end prices that are available.
YBF
: How do you get inspiration when designing an overall look for a musician, like
Rihanna
, or a celeb like
Jada Pinkett Smith
?
MH
:Well it depends on the person and the event you are dressing them for. Like for red carpet events you want them to look the best and videos usually have a theme. Wardrobe helps communicate the feeling.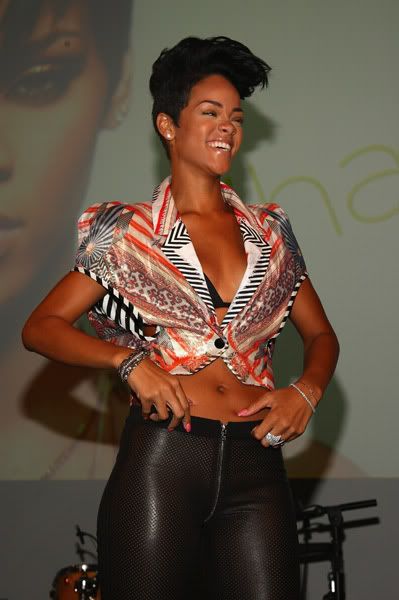 YBF
:  What are some of the products or brands that you are addicted to at the moment?
MH
: Hmmm…I'm addicted to leggings because they are super easy, looks great with almost every thing and it's comfortable. You can wear them with a blazer or a cozy sweater. Another one of my favorite things now is red lipstick. It's very chic…lacquer lipstick can be your best accessory! And the rocker boot, which can be done different ways…heeled, flat, over the knee. It's a staple everyone should have in their closet.
YBF
:  What is an easy way to change your daywear to a night on the town ensemble?
MH
: Mixed metal necklaces can be used to dress something up.
YBF
:  If you could style/design for anyone who would it be and why?
MH
: Well it would have to be Rih. Even though I already do. 
Scarlett Johannsen
is amazing and she's going into music now too. I would like to work with anyone that is willing to push the envelope. It's fun and you have fun together when you don't really have to convince someone to try something.
YBF
: Make sure to read TheYBF.com on the daily!
MH
: "I actually read it EVERYDAY! I have to see what's out there and what my competition is doing." We knew we liked her for a reason. ;)
Mariel Haenn worked at MTV as an image consultant and stylist for talent such as Carson Daly, Ashlee Simpson, and Mandy Moore. After leaving MTV to pursue a freelance career, [she teamed up with Rob Zangardi] and currently works with a wide array of clients including Rihanna, Will Smith, Jada Pinkett Smith, Ciara, Keri Hilson, Kerry Washington, Rachel McAdams, Brittany Snow, and Eliza Dushku among others. In addition to working with celebrity clients on red carpet appearances, she also works on editorial fashion spreads, music videos and television shows. She continues to consult on image creation of new artists, design jewelry and clothing pieces, and consult on their clients' fashion projects. ‪ Before MTV, Mariel worked as a fashion editor.
​ ​
​ ​ ​