What REALLY Went Down With Diddy VS. Alleged Undercover Cop
​
Sep 15 | by Natasha
​ ​ ​ ​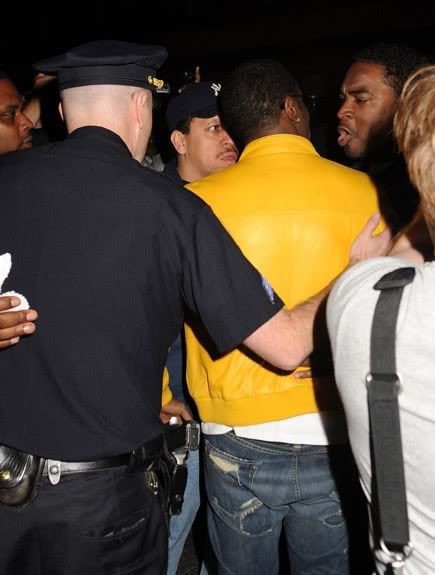 So as you all know, Diddy got into a verbal scuffle outside a VMAs afterparty with an alleged undercover cop. No one really knew what it was all about, but here's what TMZ is reporting:
It all went down Sunday night outside a VMA afterparty at 1 Oak -- the cop forcefully instructed Diddy to keep moving on the sidewalk ... to which the record mogul replied, "Lower your f**king voice when you're talking to me ... I'm a man just like you."
The cop then yelled back at Diddy, "I don't give a f**k who you are."
Diddy turned and shouted back, "I don't give a f**k who you are either mother f**ker!"
The two men continued to yell at each other until Diddy's entourage ripped him away.
I'm just confused on how this is even an undercover cop with authority if he's not even affiliated with NYPD. Sounds like somebody just felt like stepping to Diddy because they thought they could. Here's video of the scuffle: LOL @ the "
Dirty Money
" ladies trying to diffuse the situation...
​ ​
​ ​ ​