YBF MINI-INTERVIEW: Rachel Roy
​
Sep 15 | by Natasha
​ ​ ​ ​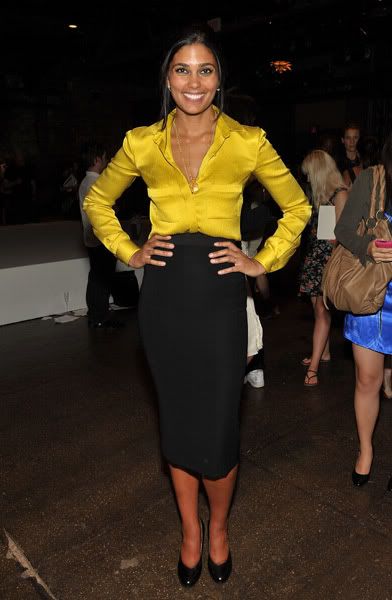 YBF is still on the scene at New York fashion week.  And our NYC Correspondent
Kisha
caught up with fab designer
Rachel Roy
for a mini-chit chat (it's amazing we even got these 3 questions amidst the chaos) right before her Sunday show to chat about her Spring 2010 line:
YBF
: This collection has an edge to it. I'm seeing graffiti and funky jewelry with snakes. What was your inspiration for the line?
Rachel Roy (RR)
: I wanted to have fun with this collection. I really believe graffiti is art. I collaborated with artist George "SEN One" Morillo who is a friend of mine. He created a huge canvas piece for me and it's my favorite piece of art in my house. When we started working together I was thinking, how many things can I put graffiti on? I want it on everything!
YBF
: In creating a moderately priced collection did you feel pressure to create trendy pieces that would appeal to the masses?
RR
: The only thing I felt pressure to do was create amazing pieces at affordable prices. I did not want to cut corners on quality either. I said, if I can't use superior fabrics, I do not want to do this.
YBF
: A majority of TheYBF readers are women. Can you tell us how you juggle being a mom and a business woman?
RR
: It's not easy! You have to make a conscious effort to give 100% every single day. I wake up everyday and take 15 minutes to myself and think about what kind of day I want to have. But believe it or not, I've learned a lot from
Oprah
. (laughs) It might sound funny but I really listen to her. In her magazine she has a section called What I Know For Sure. I always read it and I learn something every time. We caught a few shots of her Spring '10 line under the jump....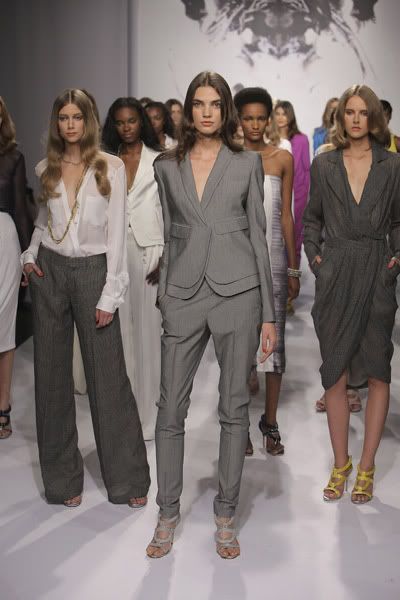 Some of our fave looks from Rachel's runway: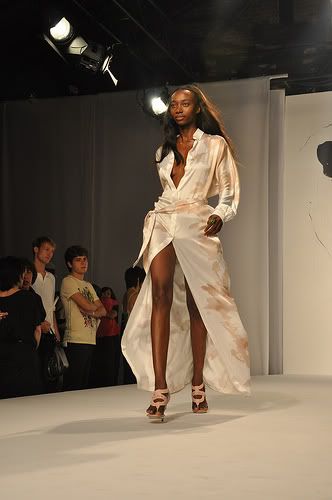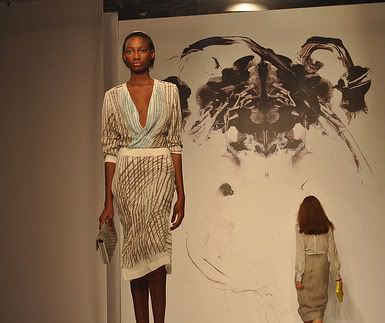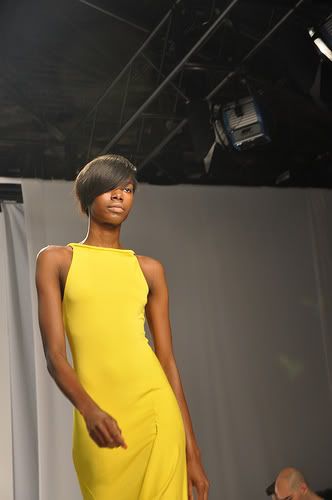 ​ ​
​ ​ ​