Jay-Z DID Flip Out On Lil Mama?+Chris Rock's Wife No Likey Kerry Washington?
​
Sep 21 | by Natasha
​ ​ ​ ​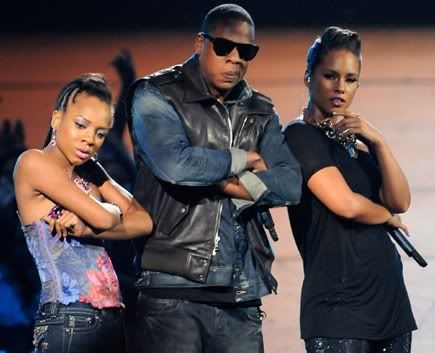 So
Jay-Z
was
extra pissy--allegedly--that
Lil Mama
Lil Mama'd him during his VMAs performance.  He's been keeping it very chill and cool and comedic in interviews where that comes up.  But here's what supposedly went down backstage as soon as he came off.  He flipped out:
How mad was Jay-Z when rapper Lil Mama muscled into his duet with Alicia Keys at the MTV Video Music Awards? Though he tried to stay cool onstage, a backstage source tells us, "He went ballistic. He was screaming at the MTV producers about the lack of security. He apparently thought at first she was just a fan. Beyoncé finally calmed him down."
Speaking of
Beyonce
being the one to calm him down, check out
this interview
if you haven't yet. She lets everyone know Jay isn't necessarily the most important man in her life.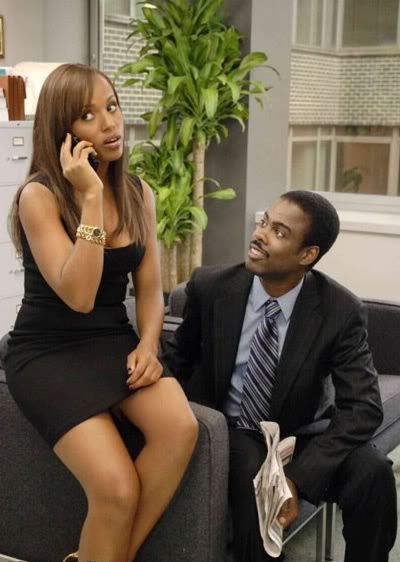 Gossip folks were saying a few days ago that
Chris Rock
's wife
Malaak
demanded Chris not to take a role in the upcoming Broadway play "Race".  And she allegedly demanded that because
Kerry Washington
was already slated to be in the play. We all remember those rumors around the time of
I Think I Love My Wife
that Malaak was supposedly jealous of Kerry and Chris' on screen to off screen "chemistry". But now,
the Daily News
says it's not true. Chris just has a lot of things on his plate so he turned down the role.
Here's another clip from
MJ
's "This Is It" rehearsal. Slightly eerie...
​ ​
​ ​ ​