Whose Spandex Is Better?
Oct 06 | by Natasha
This was just the first post idea that popped into my head when I saw these pics. Actually, "Who looks less slutty?" was my first idea.  But I chose to keep it P.C.: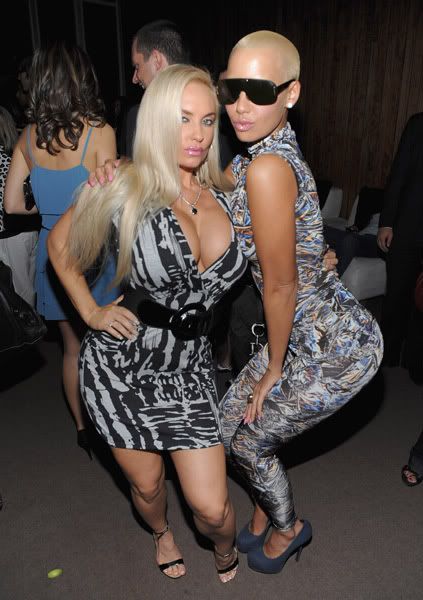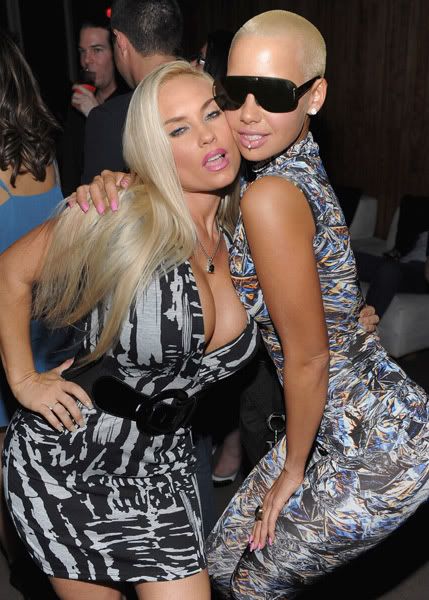 The spandex was in full effect at last night
Good Hair
premiere afterparty in NYC.  Both
CoCo-T
and
Amber Rose
showed off their fave fabric of choice.  So...
WHOSE SPANDEX LOOK IS BETTER?
Photog: Kambouris