Black Face In French Vogue?+Real Housewives Demanding Syndication Money?!
​
Oct 15 | by Natasha
​ ​ ​ ​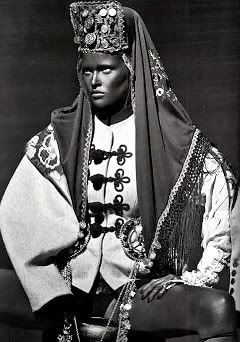 So there is a 14-page French
Vogue
spread featuring model Lara Stone in blackface/black body coming out. It's sending lots of folks into an uproar.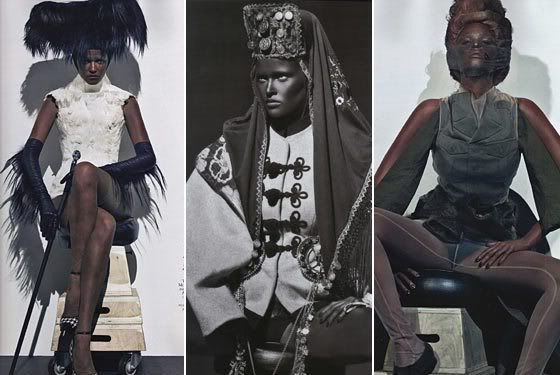 Some folks say this was a cheap gimmick with an empty purpose. Others say it's an interpretation of high fashion. But what are your thoughts?
In other news, "The Real Housewives of Atlanta" are clamoring around trying to get artist credentials. Why? So they can get a cut of the big bucks Bravo is about to ring in off their syndicated episodes of the show on their sister networks. The issue is: EVERY housewife signed a contract stating they would not be paid as an actor due to the "reality show" nature of the program. But y'all know that's not stopping these Atlanta Housewives. Here's what one of them allegedly said about it:
"This is some bull shit, we've been fighting their as* for the longest to keep the show from going to syndication without us making a dime … Damn, we not getting a dime and they making all the money… WOW … They can play the show forever and we will never get a check that aint right."
Source
Probably should have negotiated that before signing that contract all quick because you're extra excited about being a "star". Speaking of these chicks, the previews for tonight's show are under the cut... Tonight on a new episode of the Real Housewives of ATL, Shereé has just 4 days until the "She by Sheree" fashion show and invites her friend over to preview her samples. But when she reveals that Dwight is helping to produce the show, the two get nervous that he can pull it all off with Shereé's vision. Meanwhile, Kim gets a surprise from her wig stylist when he comes over to prep her for an event, and NeNe is shocked when her uncle sets up an impromptu meeting with the man claiming to be her real dad. Will she be able to go through with the meeting?
​ ​
​ ​ ​