EXCLUSIVE: Fantasia's New Man Is MARRIED?! And She Got His Name Tattoo'd On Her?!
​
Nov 05 | by Natasha
​ ​ ​ ​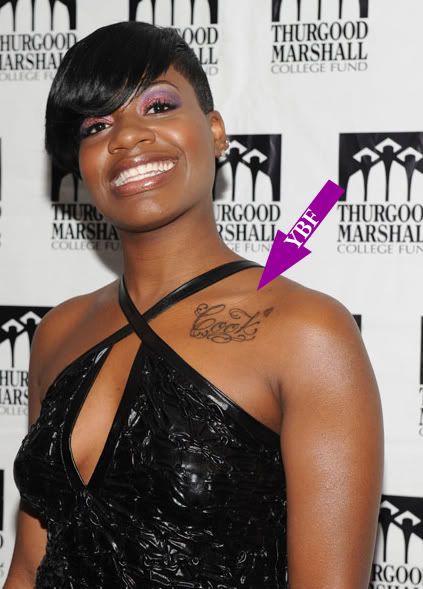 @ the Thurgood Marshall event last week
I see dating a "technically" married man is what's hot in the celeb streets these days.  And
Fantasia
is allegedly the newest advocate of the trend. Now that she and rapper
Young Dro
are over, she
has started dating North Carolina T-Mobile salesman
Antwaun Cook.
They actually met at his store in Charlotte
back in August. "Cook" happens to still be legally married and we're told he didn't file for divorce until
after
he met Fanny. But she surely rushed to get his name tattooed on herself! Here's what we know--thanks to a source
extremely
close to Mr. Cook: Fantasia and Antwaun met the second week of August while he was still living with his wife and 2 young kids. By the end of August, they had been spending a lot of time together at a certain hotel in North Carolina. When she was performing in
The Color Purple
in Greensboro, NC,  he went to spend time with her in close by High Point, NC (where Fanny is from). Antwaun abruptly left his wife the second week in September, and the next week Fanny had his name tattooed on her shoulder!  He went with her to Atlanta for
The Color Purple
shows she was doing.  And the following week, he moved into her Charlotte, NC home where he is currently residing. He attended the Pink Party concert with her in Atlanta a few weeks ago where Fanny even called his name on stage. More on this situation after the cut...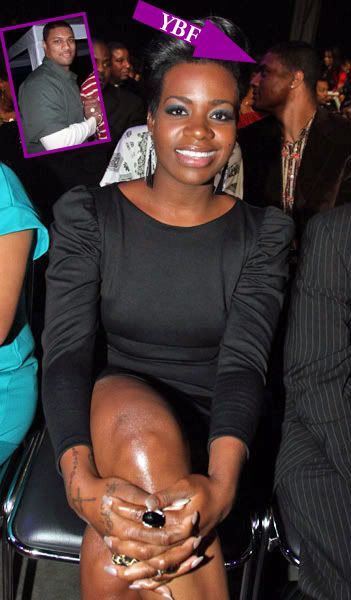 Antwaun was with her last night at the Soul Train Music Awards.  YBF spotted him sitting behind her.  Our source tells us he was hiding from the camera because he is
still
legally married as we speak.  And was actively married when they met.  Womp womp Fanny.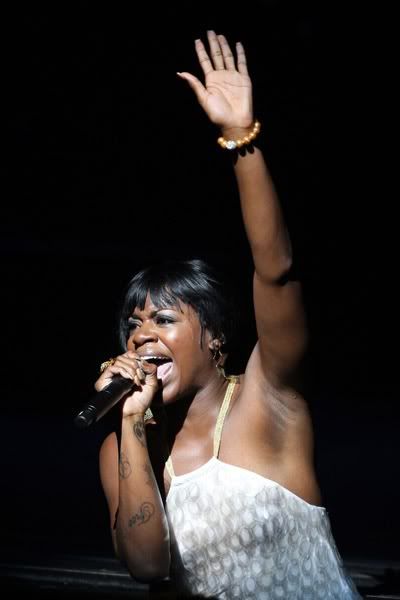 By the way, we know she didn't have this tattoo back in June (pre-Cook) while performing at the Apollo Theater 75th Anniversary Gala.  Just sayin'...
​ ​
​ ​ ​