CONGRATS TO NFC CHAMPS NEW ORLEANS SAINTS!
​
Jan 25 | by Natasha
​ ​ ​ ​
The New Orleans Saints just made history! They're the new NFC Champs and going to the first Superbowl in team history! This game had my nerves on some serious crack
like
behavior, but the Saints beat the Vikings in overtime. So now they're facing off with
another
New Orleans boy
Peyton Manning
and the Colts for the biggie. Congrats to my home team. Saints Superbowl 2010! We'll be watching....
and
the utter FINENESS that is
Darren Sharper
and
Reggie B.
(YBF indeed.) P.S. From the Superdome filled with thousands in grief in 2005 after Hurricane Katrina...to now filled with thousands in pure joy...amazing.  So all the haters, doubters, and ish talkers who refuse to give the Saints some well earned
respect
for their come-up and serious grind, BOW DOWN. WHO DAT!
*second lining out*
What celebs are saying under the cut...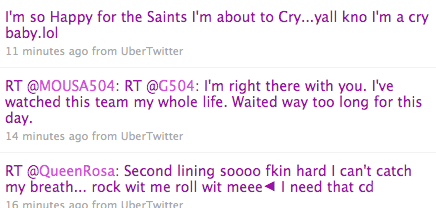 (Antonia "Toya" Carter)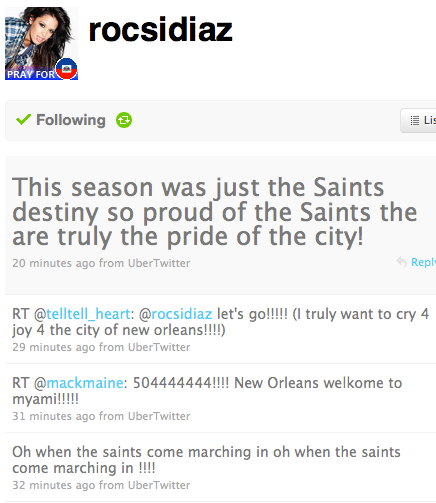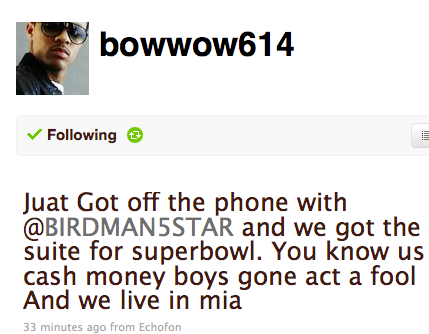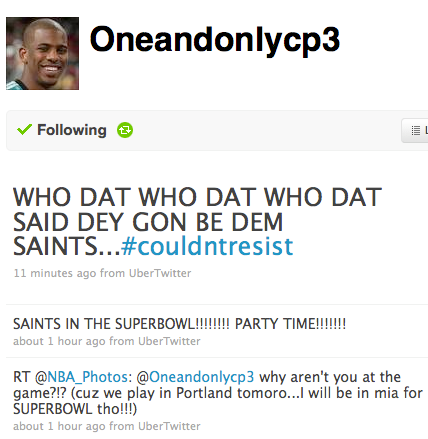 (Hornets baller Chris Paul)
(Kim Kardashian)
​ ​
​ ​ ​