Lakers & Their Wives Get White House Fab+OchoCinco Thinks He Can Rap
​
Jan 26 | by Natasha
​ ​ ​ ​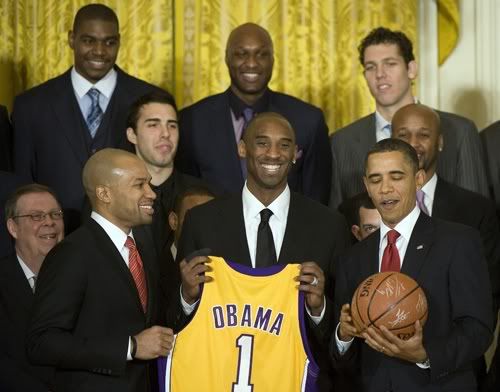 The Lakers and their wives hit the White House yesterday to meet
President Obama
.  The avid basketball fan Prez hosted the 2009 NBA champs for a day of touring and chatting.  They presented him with a signed b-ball and his own Laker jersey.  Doubt they will convert him from being a Bulls fan though. Pics of the NBA wives under the cut...
Who told Chad "OchoCinco" Johnson to embark on a rap career journey? I get that he's bored because now his NFL season is over. But do something more productive than foolery like this. Check out his "new single" that I actually think somebody will talk him into recording for real--"Dat Aint My Baby." On the upcoming alleged album called Child Please. He performed it at Lebron James' party in Miami this weekend. Siiiiiigh.
More pics under the cut....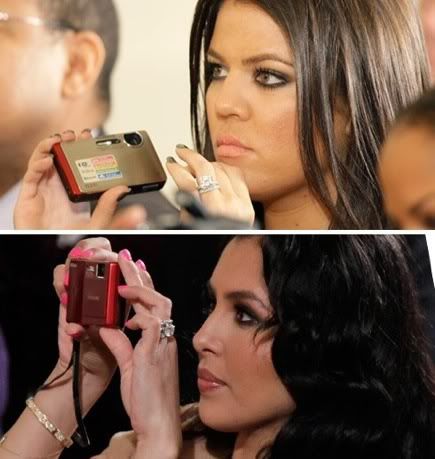 Khloe Odom and Vanessa Bryant were there snapping pics of their hubbys.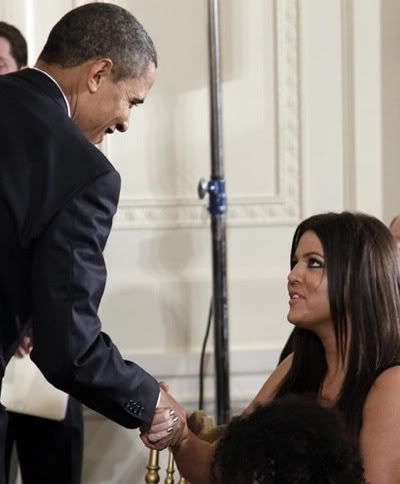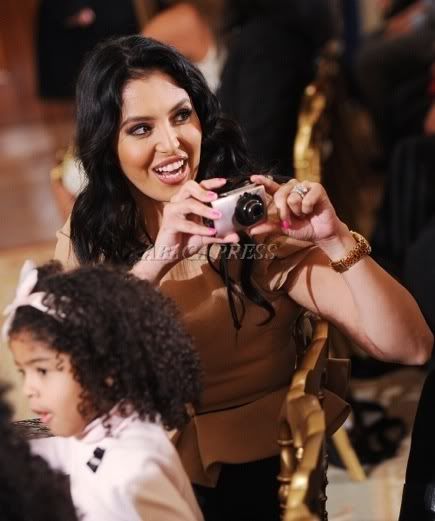 Vanessa brought the girls.  Looks like she's been making visits to Dr. 90210.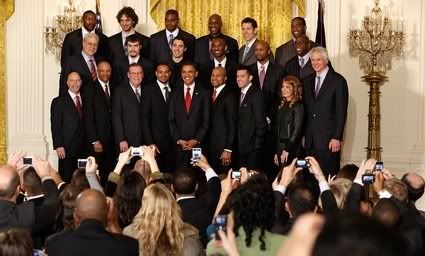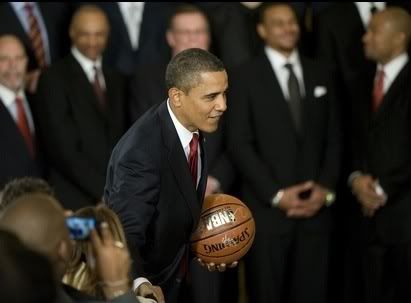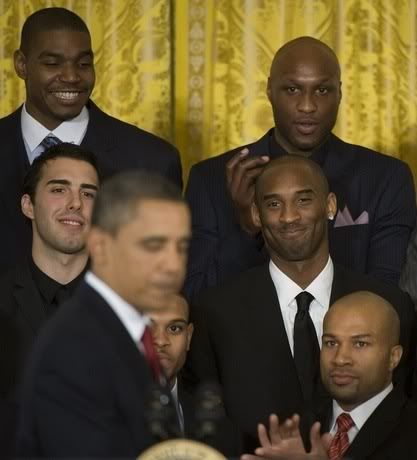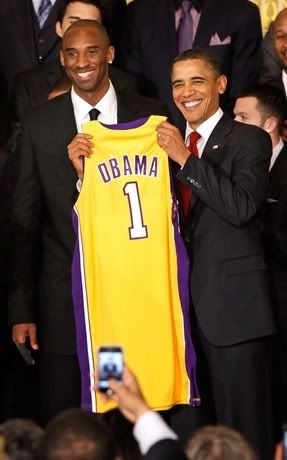 Fun times with the fellas.
​ ​
​ ​ ​