Mashonda & Swizzy Get Signature From The Judge...& Mashonda's Writing A Tell All?
​
May 10 | by Natasha
​ ​ ​ ​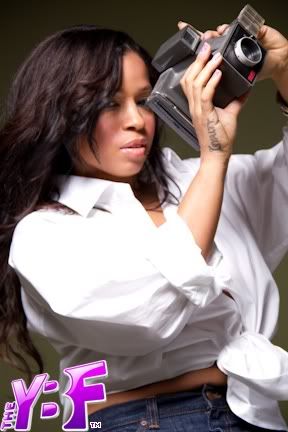 We've learned the judge in Mashonda and Swizzy's divorce has finally signed the papers. So the divorce is really final at this point, as of last Friday. Both Mashonda and Swizz Beatz signed their papers months ago, but it took a minute for the final papers to get signed by the judge.
And now that it's really all over, we hear Mashonda's writing a book about "her life" with NY Times best selling author Aliya S. King. I can only image what will all be in that....
The above pic is an outtake from her new photoshoot with photographer Robert Ector.
We also hear that Mashonda has turned down a few reality shows. The most recent one was with VH1 where R&B chick Oliva and stylist Misa Hylton would have been her cast members. By the way, Mashonda is indeed back on Twitter (@desertrozez)--with a private locked account this time.
​ ​
​ ​ ​