Tyler Perry Finally Speaks On "Boondocks" Controversy
​
Jul 06 | by Natasha
​ ​ ​ ​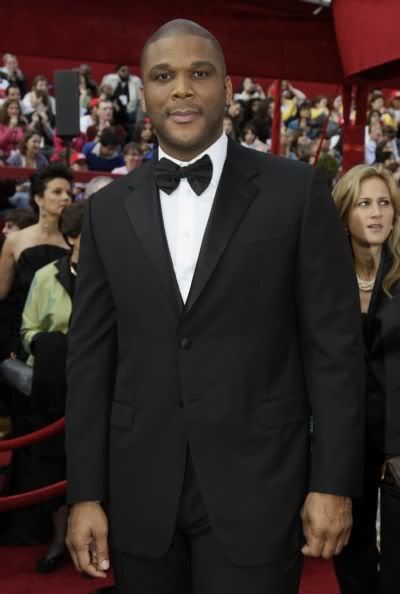 Tyler Perry was the subject of a recent "Boondocks" episode (created by Aaron McGruder) entitled "Pause", which makes fun of the film maker. The episode showcases homosexuality and makes a mockery of Tyler's Christian faith. Seems like many people think Tyler Perry plays the role of "Madea" a little TOO well. Shortly after it aired, rumors floated around that Perry fired his staff who may have leaked prvate inside info and threatened to sue teh "Boondocks" creator.
His response to rumors and the Boondocks episode when you read on...
Perry talked about the Boondocks episode and rumors this weekend at the Essence Music Festival.
"Just like the Spike Lee situation, I feel that 'no response' is the best response. I'm just gonna leave it at that... But I will tell you this ... there is absolutely no truth to the rumor that I'm suing The Boondocks. Those are all lies. I'm not suing anybody over that. And I haven't fired anyone because of that show, either. I don't know where all that came from."
Now this is interesting...Tyler Perry's show airs on TBS, which is owned by Turner. Turner also owns Adult Swim, the channel the "Boondocks" airs on. Adult Swim has yanked this episode from their website, most likely an attempt to keep Perry happy.
Do you think Perry is telling the truth? Or just staying in the closet?
The now infamous "Pause" episode of "Boondocks"
​ ​
​ ​ ​