CELEBS SENDIN' TWITPICS...
​
Jul 07 | by Natasha
​ ​ ​ ​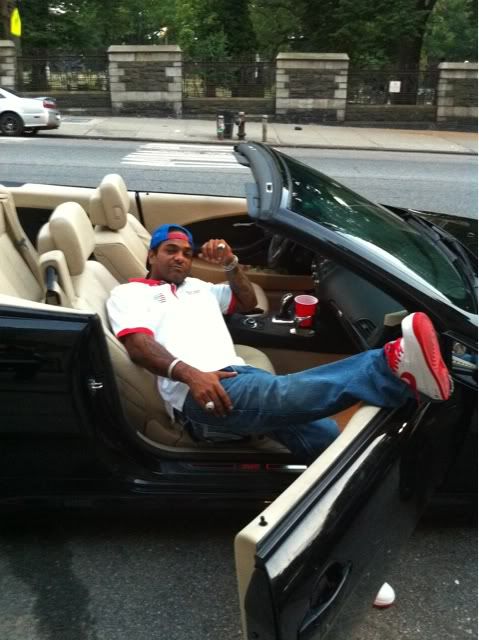 Here's our latest roundup of TwitPics and Tweets from your fave celeb Twitter-ers: Jim Jones is spending another hot day out in NY. He twitpic'd himself stretched out in the car and said "Splash#5 was on my BOSS shit today HUGO catch up".
According to Kat Stacks *side eye*, Jimmy is BROKE! She said he couldn't even pay her $800 for sex. Maybe he twitpic'd this to show her he's got "plenty money!" More when you read on...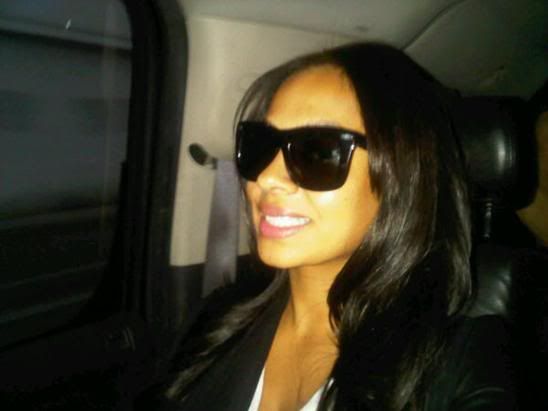 LaLa Vazquez twit pic'd a photo of herself at the airport on the way back to NYC. She said "Airport bound..NYC here we come! Me, Kiyan, and @dice30 taking over the city! LOL"
Lookin' cute LaLa!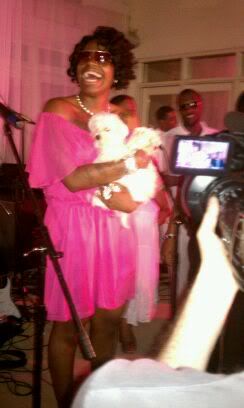 New twitterer Fantasia Barrino looked liked she had a good time in Philly. She took a few twitpics for the fans before a party. Including a separate pic of her and her new puppies. And she also twipic'd her daughter Zion.
Cute!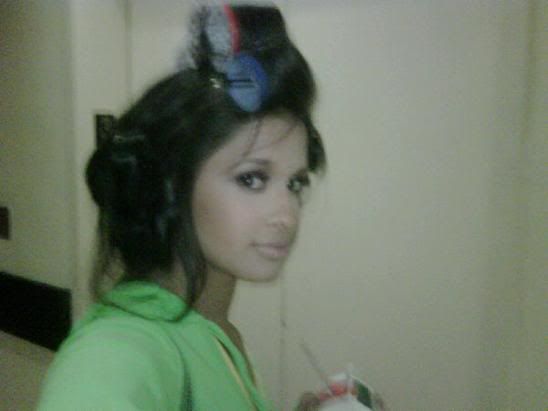 Rocsi of "106 & Park" twitpic'd herself running out with rollers in her hair. She said "Hey 57th st yes this me with rollers in my hair going to go see @StephenGHill".
I guess Rocsi decided to twitpic herself with rollers in her hair before the paparazzi caught her!
Angela Simmons twitpic'd an ad for a new line for the Pastry collection. It's called Box of Chocolates. She said "New stuff coming... BOX OF CHOCOLATES ... Its all about fitness.. FUN FLY FIT.. ;) #GetDown"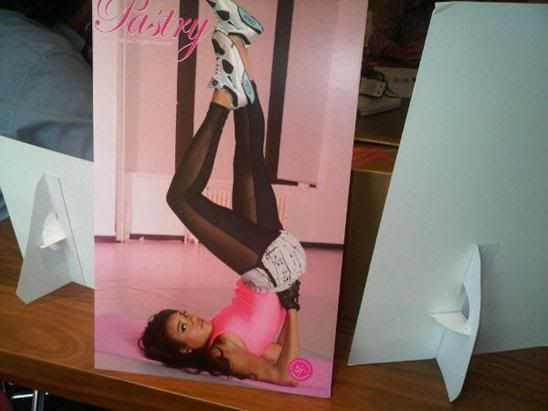 These should be cutesy.
Rick Ross/Ricky Rozay is still making his radio rounds to promote his fourth solo album titled Teflon Don set to be released July 20, 2010. This time he's in the DMV with The Russ Parr show. He said "@russparrshow ... #teflondon groundwork".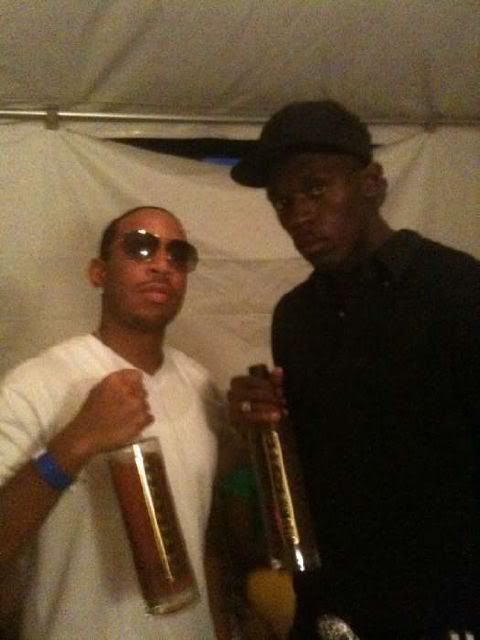 Ludacris twitpic'd himself with Usian Bolt, the fastest man in the world, while also holding bottles of his Conjure Cognac. What a multi-tasker.
​ ​
​ ​ ​