Amber Rose New Miami Photoshoot + Fresh Meat - The Old Spice Man
​
Jul 14 | by YBF
​ ​ ​ ​
Amber Rose recently took the cover of Hip Hop Weekly's Swimsuit & Summer Style edition.
More deets on the shoot and a up & coming YBF celeb when you read on...
Amber Rose and photographer Eddie of Over the Bridge photography shot the pics in gorgeous Miami.
Here's a few pics...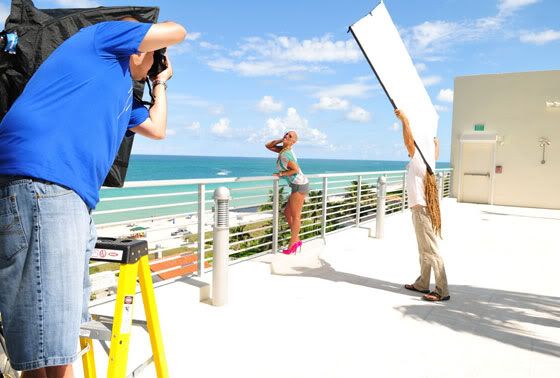 Much more conservative compared to the head licking pics shot with Kanye....
In other news, The Old Spice man has taken the internet by storm. The shirtless man, who has appeared in Old Spice commercials since February, has easily become an overnight sensation. His real name is Isaiah Mustafa and he has taken to Twitter to answer fan submitted questions through funny, personalized YouTube videos.
I think we will be hearing and seeing a lot more of him.
Mustafa responded to the most popular comments and told his followers, "Then look for my incredibly manly and witty and amazing responses." In his responses, Mustafa wore his trademark white towel while standing in the bathroom. The former NFL player also made special videos for celebrity fans such as Ashton Kutcher, Ellen Degeneres, Ryan Seacrest, and Perez Hilton. Mustafa even granted a fan's request to propose to his girlfriend.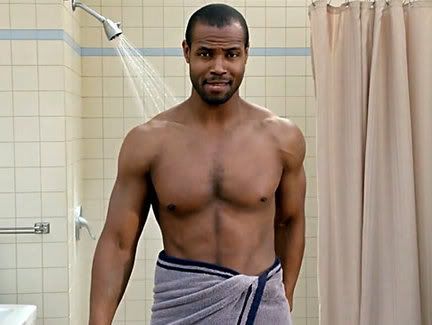 Mustafa said he came up with his over the top voice the day before his Old Spice audition. His trick worked wonders and he has appeared on Oprah and The Ellen Degeneres show. He's also landed a talent deal with NBC.
Here's one of his famous Old Spice commercials
What do you think???
​ ​
​ ​ ​