Free Weezy - Lil Wayne May Be Saying Farewell To Rikers Island & Dawn Talks Que's Twitter Proposal
​
Jul 15 | by YBF
​ ​ ​ ​
Surprise, surprise, Weezy may be walking out the joint early on good behavior. More on Lil Wayne's upcoming EP, what Jae Millz had to say about Weezy's return, and Dawn's response to Que's twitter proposal when you read on...
After stepping into Rikers Island on March 8, half way through his one-year jail sentence, there is a possibility Lil Wayne will get an early release if he stays away from violations for behavioral issues.
If all goes well, Weezy will be headed home November 4.

Lil Wayne's manager, Cortez Bryant announced the rapper will release an EP, "I'm Not A Human Being" on his 28th birthday, September 27. The digital release will also preview Tha Carter IV set to hit stores by the end of the year.
Here is what Jae Millz had to say about Weezy's return:
"I hear when he comes home, he's hitting the stage. I hope they let him keep his inmate uniform. He needs to come onstage with that, the whole Bruce Leroy [jail attire] and take it off and throw all the jewels on and tear it down for everyone. 'Cause they waiting for him."
Interesting thoughts.
Sounds like a welcome tour will be in effect. Weezy may just get to see 2011 outside of Rikers Island.
In other news...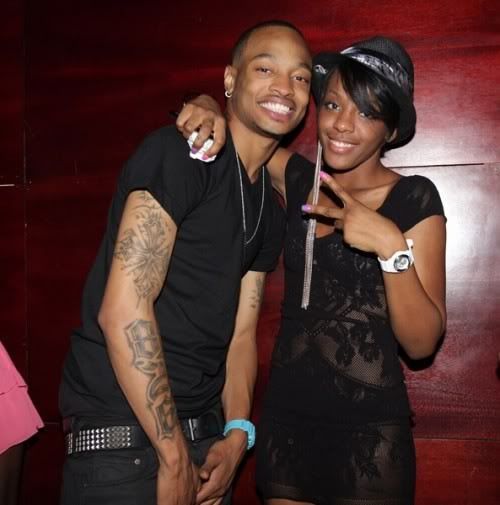 Remember Que's twitter proposal to Dawn on the Fourth of July, which read:
"I want tha hole world 2 kno ur mind forever…. Will u Marry Me……..I love you."
Well, this is what Dawn had to say, when she spoke to VIBE:
"He talked about it to me but I didn't know he was gonna do that. I feel that's between him and I but I'm happy that he's happy with me and that's all I'll say about that. You guys will know soon enough. Right now, I think Qwanell is such a loving person that he just wants to tell the world all the time what goes on between me and him and that was a surprise to me and I love him for that. But I'm more of a private person. You guys will find out when it's time. I do love him and I do think he's my soulmate."
Are we believing this? Or was this just a nice way of Dawn saying no.
​ ​
​ ​ ​