Foxy Brown ARRESTED!+Keri Hilson Works It For AVON
Jul 21 | by Natasha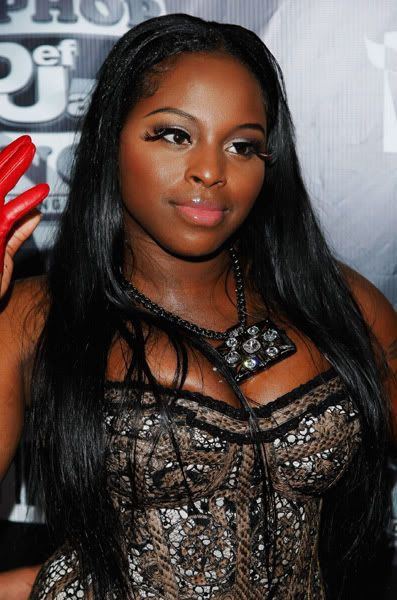 Inga's in trouble--again! Check out how her mouth got her popped by NYPD this evening when you read on....
Fox Boogie Brown and her spider lashes were just arrested couple hours ago in NYC. According to TMZ:
Law enforcement sources tell TMZ Foxy was taken into custody just after 6 PM ET for allegedly violating a protective order. We're told one of her neighbors had an order requiring Foxy to keep her distance ... but Foxy allegedly violated it by verbally engaging the neighbor.
Somebody put a restraining order out against Foxy? What the hell did she do to her neighbor to get that? Oh Inga....
UPDATE: Foxy and her manager say it wasn't her fault. They say Fox was outside her Brooklyn home "practicing for her upcoming performance at B.B. King's" when her neighbor Arlene Raymond stormed over to her property and went off about the noise. Fox says she went inside and avoided confrontation, but Bernadette claims Fox was the antagonist. Sigh.
And fab chick Keri Hilson made an appearance on the "Today Show" this morning. She was pubbing her new endorsement Avon and has been officially revealed as a new face of the line. She's also in good company with fellow spokeswoman Zoe Saldana. Check out her vid from this morn where she talks about Avon empowerment.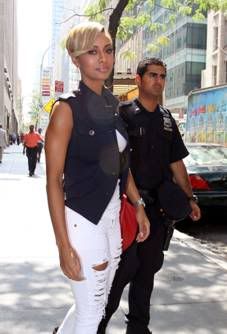 And here's a shot of her leaving NBC Studios this morning rocking a Nicole Miller vest and her fave red Kelly madison bag.