Oh Really Nas & Amy Winehouse?
Jul 22 | by Natasha
Well isn't this interesting? Nas and a drunkard looking Amy Winehouse were spotted skedaddled from Damien Marley's birthday party last night in London. Amy, who is a known Nas fan, seemed to latch herself on to Mr. Jones in order to get to her car through the swarm of paparazzi. But something tells us things may not be strictly platonic from at least one end.
More pics and ish when you read on...
Nas and Amy were spotted stumbling out of Kayashi London last night after Damien Marley's party: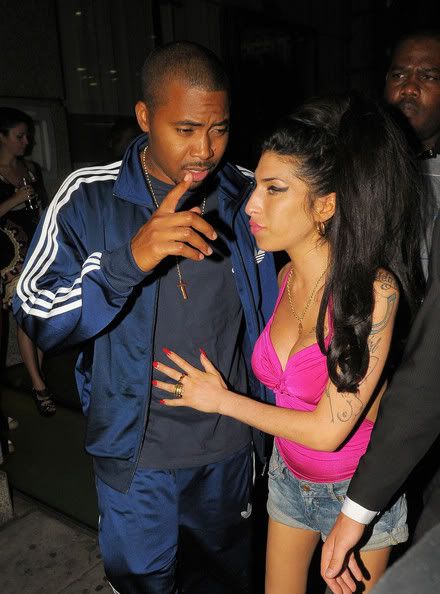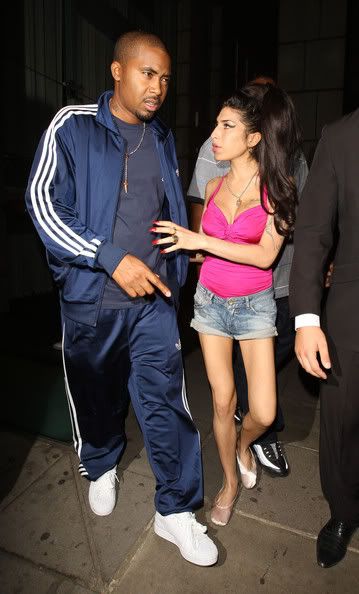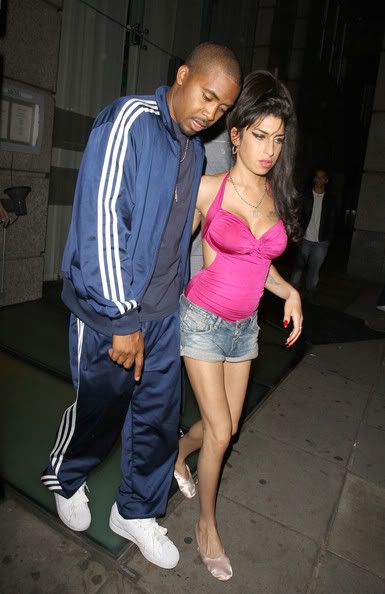 Oh yeah? We hear her new fiance was at Damien and Nas' concert with her though, if that makes a difference.
Interesting tidbit: Amy references Nas on her song "Me and Mr. Jones". Apparently she wrote it for him. The song is all about a guy named Mr. Jones who dogged her out even though she was feeling him. One interesting line:
Mr Destiny, 9 and 14/Nobody stands in between me and my man/'Cause it's Me and Mr Jones (Me and Mr Jones)
Mr. Destiny=a reference to Nas' daughter Destiny. And 9 and 14=9/14 which is both of their birthdates. Hmmmm....
Fancy.