Naomi Campbell Wants To Delay Blood Diamond Trial + Wale Is In Trouble With B-More Officials
​
Jul 23 | by YBF
​ ​ ​ ​
Naomi Campbell has to testify in the trial of Liberian President Charles Taylor over a blood diamond that Taylor allegedly gave her. More details on Naomi's involvement, plus why Wale is in hot water with Baltimore officials when you read on...
Naomi has requested a later date for her testimony according to a spokesman for the Special Court of Sierra Leone.
She was due to appear in court on July 29th and the new date is not expected to be much later, the spokesman said.
Naomi's involvement stems from a trip to South Africa in 1997, when Taylor gifted her a large rough cut diamond after a dinner hosted by Nelson Mandela.
Taylor is accused of taking diamonds to South Africa to buy weapons, which he denies, however, the prosecution says Naomi could provide evidence to rebut Taylor's claims.
This could get messy. I guess diamonds aren't are girl's best friend if they are gonna have you up in court all day. But I bet she will look stunning on the stand!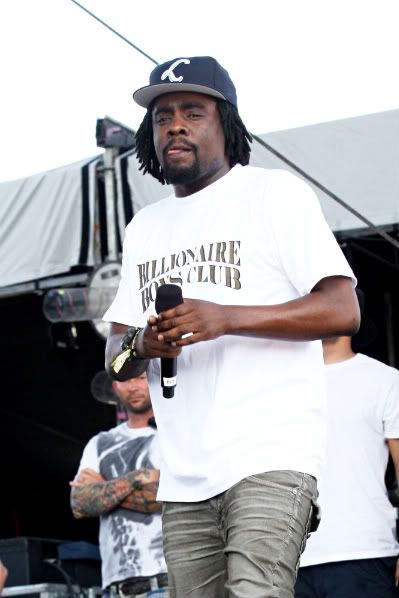 Naomi isn't the only one mixed up in some mess. After a concert this past weekend in Baltimore, Wale is in troube with some of their officials.
He was the headline artist at Artscape, a free city event, when he allegedly used "objectionable" language.
One of the promoters said they were "deeply distrubed" by Wale's language and apologized to any one who may have been offended.
I just wonder if they actually listened to his music before they booked him. That probably could have saved a lot of trouble.
Here's a short clip of him at Artscape:
​ ​
​ ​ ​