NEW COUPLE ALERT?!: Maxwell & Selita Ebanks?
​
Jul 24 | by Natasha
​ ​ ​ ​
Well isn't this...peculiar. Last week, when we saw the pic of Maxwell and Selita Ebanks chillin' at Pop Burger in NYC together...we thought nothing of it. What's a little Pop Burger between friends?
But now, thanks to Russell Simmons' party in the Hamptons last night, we have reason to believe there's a lil sumthin' sumthin' going on. Read on for the why....
(Last week at Pop Burger)
One of our fave sexy R&B crooners Maxwell showed up...hand in hand...with Victoria's Secret model Selita Ebanks at Russell Simmons' Art For Life Gala in the Hamptons tonight. And apparently, we aren't the only ones shocked by this.
Gala goers were looking a bit befuddled and surprised as well...from what we hear. The two snapped pics at the Gala thisclose and with friends Swizz Beatz, Richie Akiva, and Anthony Anderson: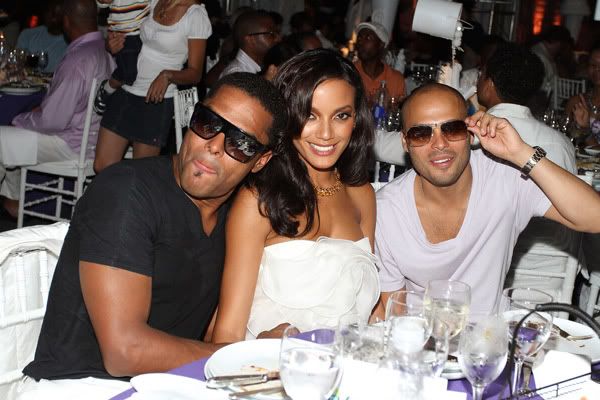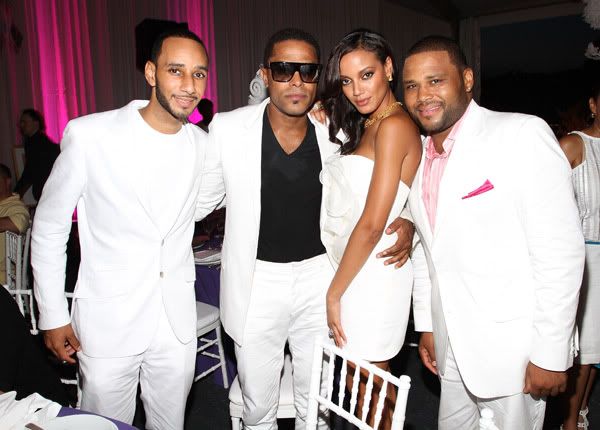 Hmmm. I think we like it.
Maxwell has somewhat recently talked about a special someone in his life who isn't in the business some woman in Canada he was messing with). While Selita has most recently been tied to her ex manager Marc Chamblin, her ex fiance Nick Cannon, and now ex-boyfriend NFL baller Osi Umenyiora.
Chick knows how to keep the party goin' doesn't she?
Photog: Clark
​ ​
​ ​ ​