FOOLYWANG MATERIAL: Foxy Brown's Ill Na Na Is VERY Ill
​
Jul 26 | by Natasha
​ ​ ​ ​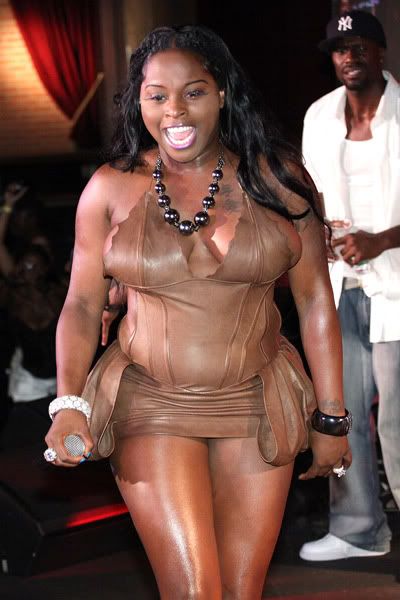 *Grabbing my Holy Water* Sigh. I don't even know where to start. Foxy Brown hit B.B.Kings last night to "perform". You know...that "performance" she got arrested while practicing for last week?
Well THIS is the ish she should have gotten arrested for. Chick hit the stage in this get up that'll make you go back to bed and start your whole morning over with. And my expression looks EXACTLY like homeboy's in the background. We've got the slightly NSFW...or NSFYH (not safe for your heart)...pics when you read on...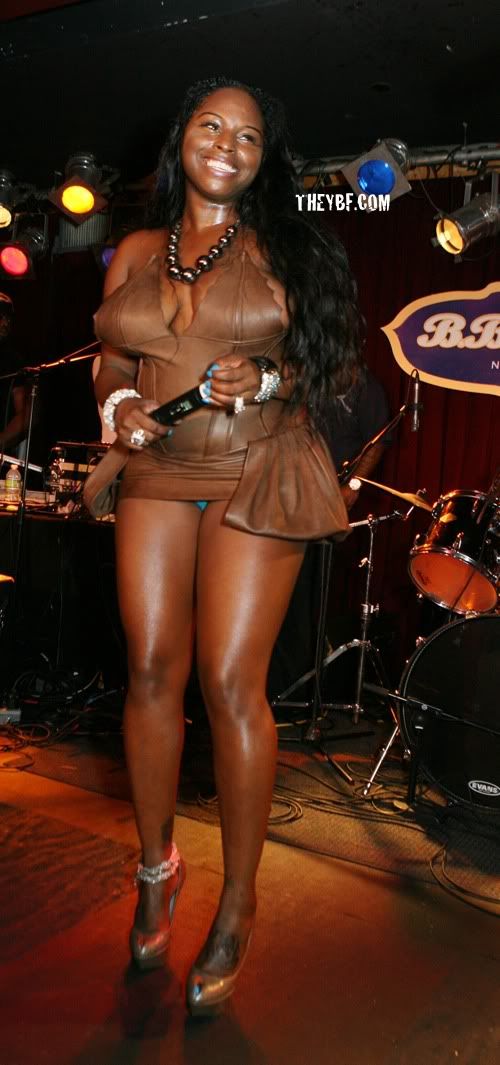 WTF Foxy? Were you matching your DRAWS...yes, draws...to your nail color? So was this dress that was clearly cutting off your circulation meant to show your aqua panties? I'm just mad confused right now.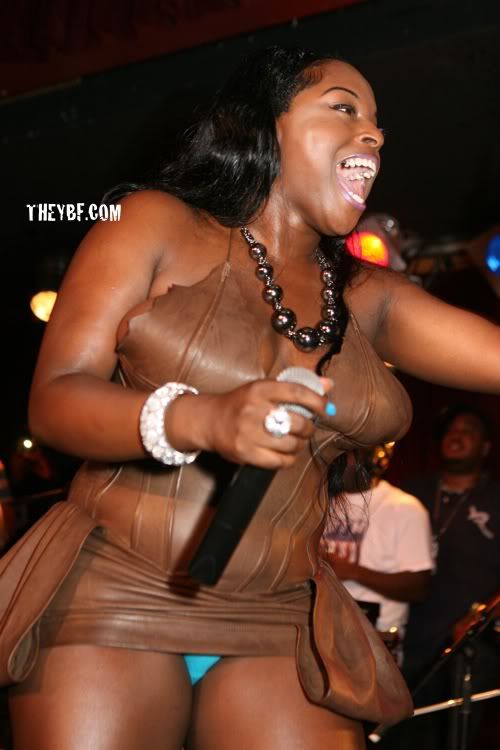 Where are your back teeth?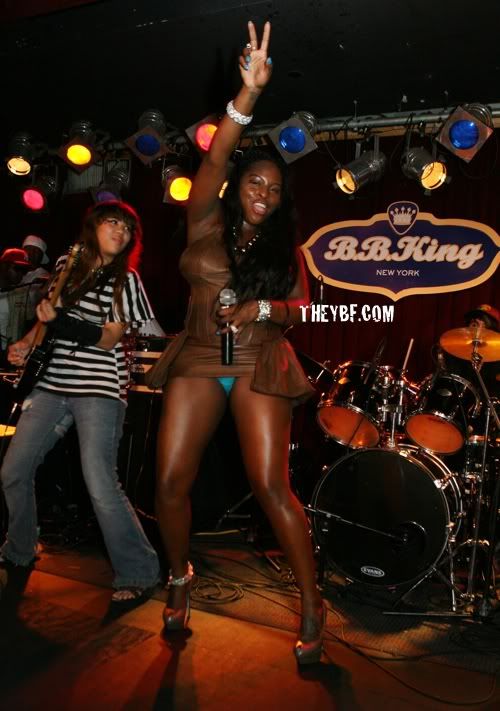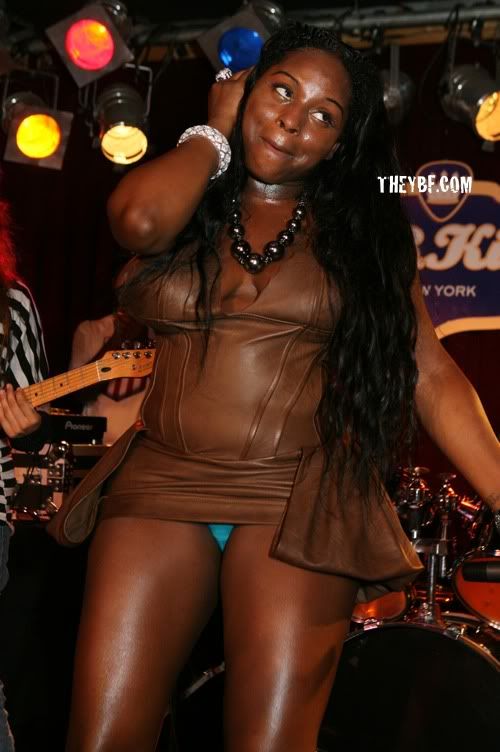 What in the Jane & Tarzan smushed titty poppin' greased up cracked out HELL is going on here?? I love you too much for this Inga. I just can't.
Pics via WENN
​ ​
​ ​ ​