When Swizz Beatz Was 17...
​
Aug 05 | by YBF
​ ​ ​ ​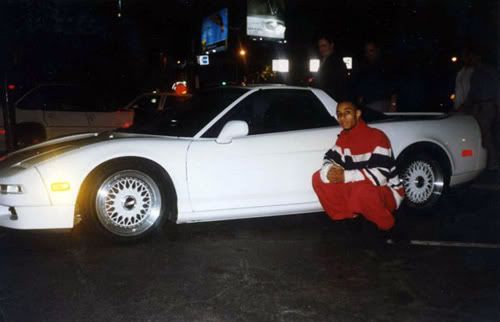 MTV just finished filming Swizz Beatz's "When I Was 17" special. We've got an exclusive first look at the episode, plus some quotes and throwback pics he probably stashed deep in his mama's attic when you read on...
Wow. These throwback pics are something serious. Heres a few quotes from Swizzy about what he was doing at the age of 17:
"When I was 17 I started off DJ'ing for high school proms, then I started DJ'ing the college parties, then I started DJ'ing the clubs and I'm not even 21 yet."
"Usually I would go through the back of the club because of my age and set up so when people come in there's no question, there's no ID."
Here's an exclusive clip from the upcoming episode...
He's come a long way...
​ ​
​ ​ ​