Rihanna Is A "Rebellious Flower" + Kanye West Debuts New Song Feat. Beyonce & Charlie Wilson
Aug 11 | by Natasha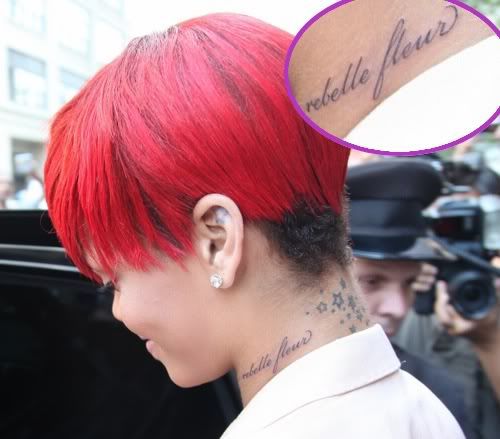 We posted pics earlier today of Rihanna showing off her fresh new neck tatt late last night in NYC. And now we've got a close up on what that thing actually says.
And no, it's not Matt's name. Read on for the deets plus a new song fron Kanye West featuring Beyonce AND Charlie Wilson...
The gray ink tattoo reads "Rebelle Fleur," which is french for Rebel/Rebellious Flower. Her boo Matt helped her pick it out the other night. Here's more pic sof Rih in her semi-seer tee, shorts,a dn blazer leaving the Trump Soho this morning in Manhattan: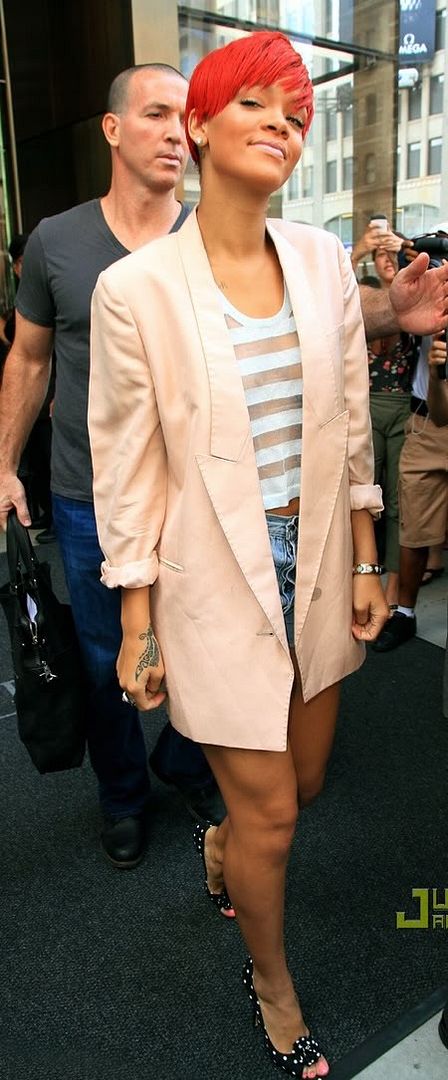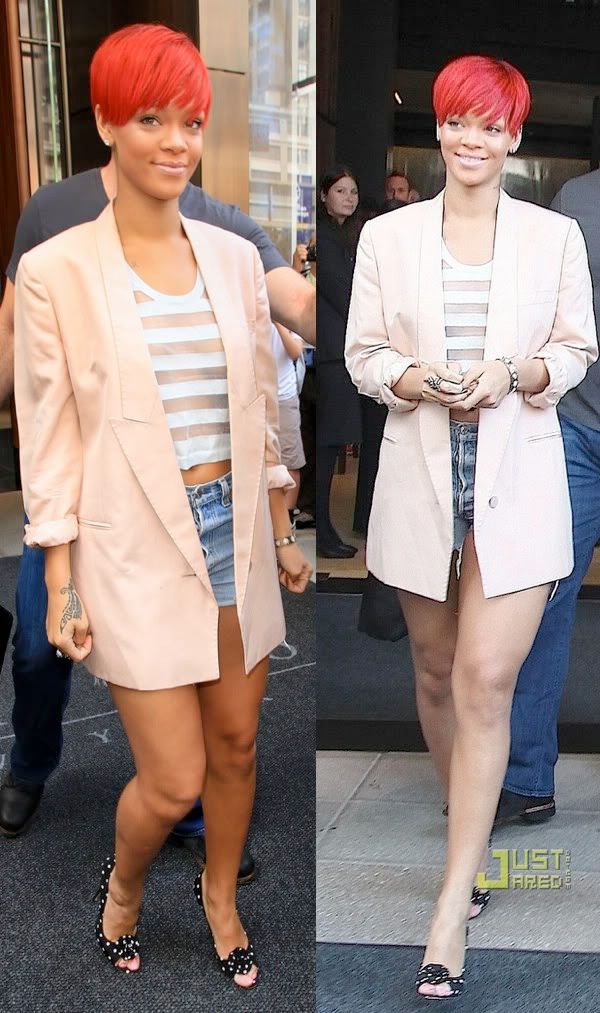 Interesting. You feelin' this new tatt?

Pics via JustJared.com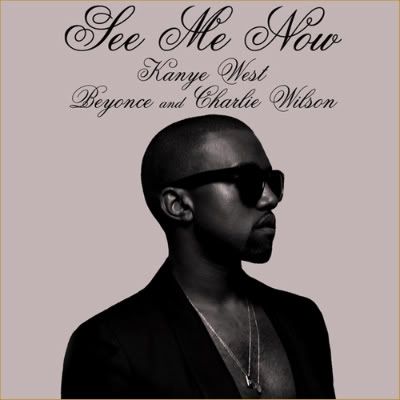 Kanye West debuted a new song today on his blog called 'See Me Now' featuring Beyonce & Charlie Wilson.

DO WE LOVE IT?!