Beyonce Talks Babies, Balancing, & Bonding With Her Girls
​
Aug 16 | by YBF
​ ​ ​ ​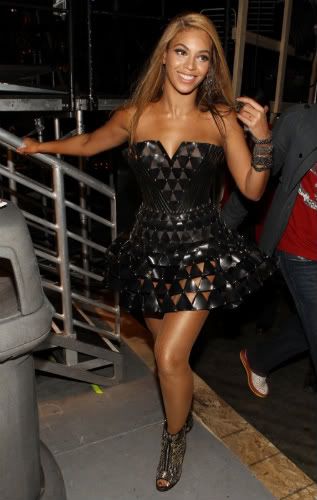 Beyonce just finished an interview with a U.K. magazine. Find out her thoughts on 'Sasha Fierce', making whoopie babies, her morning routine in bed, and more when you read on...
The long interview took place in an old Tiffany & Co. building in New York's Union Square. Although the singer is taking some time off, she is featured on Kanye's new track 'See Me Now'.
Here's the parts you really care about:
On being a role model for women and the importance of female friends
Beyonce: "I think I am a feminist in a way. It's not something I consciously decided I was going to be; perhaps it's because I grew up in a singing group with other women, and that was so helpful to me. It kept me out of so much trouble and out of bad relationships. My friendships with my girls are just so much a part of me that there are things I am never going to do that would upset that bond. I never want to betray that friendship because I love being a woman and I love being a friend to other women. I think we learn a lot from our female friends – female friendship is very, very important. It's good to support each other and I do try to put that message in my music."
On hiding her alter ego 'Sasha Fierce'
Beyonce: "I don't need Sasha so much any more because these days I know who I am. It takes time to figure out who you are and I am still discovering different things about myself – as I am exposed to different experiences I think, "Oh, I like this, I didn't know I liked this." That's the journey of life that is so exciting. More and more I know who I am, I know what I like, I know what I want and that makes me feel so free. I don't need to hide any more."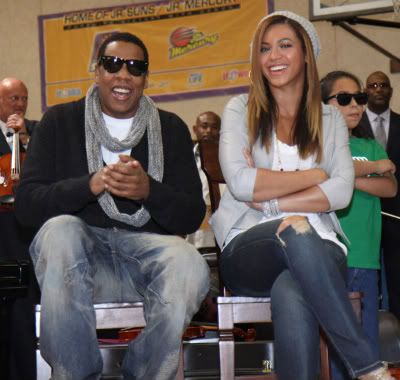 On balancing a husband, singing, and acting
Beyonce: "For me, balance is always really hard to find. I love so many different things, and to have the discipline to turn certain things away and focus on one thing at a time so that I can give it 100 per cent is really hard.
'Probably the biggest challenge in my life is time – making sure I have time to be a wife, to be a singer, to be a songwriter, to be an actor and still have time for my clothing line and now for my perfume. I am like any other woman who has a child, who has a husband, who has a job. I think it's the hardest thing about being a woman because we have so many responsibilities."
On making babies with Mr. Carter
Beyonce: "My ambition is to continue to learn about the world and to eventually have a family. No dates, no times – it will happen when I am ready."
On staying grounded
Beyonce: "Family does keep me grounded. But you know what I do? I try really hard to make sure that every day I have my 30 minutes of quiet time. Mostly I just lie in bed and meditate and think what my goal is. Some days, of course, I can't manage 30 minutes, but it's really important to have those quiet moments."
Not gonna lie. I always love me a Bey interview. Even IF I could give her interview for her word for word at this point. Her answers haven't changed much over the years.
Beyonce is also back in the studio during her "break" working on her umpteenth album. So y'all know the drill. You ready for the inevitable Bee swarm?
​ ​
​ ​ ​