Wyclef Goes Into Hiding, Presidential Bid In Jeopardy+The IRS Is After Naomi Campbell
​
Aug 18 | by YBF
​ ​ ​ ​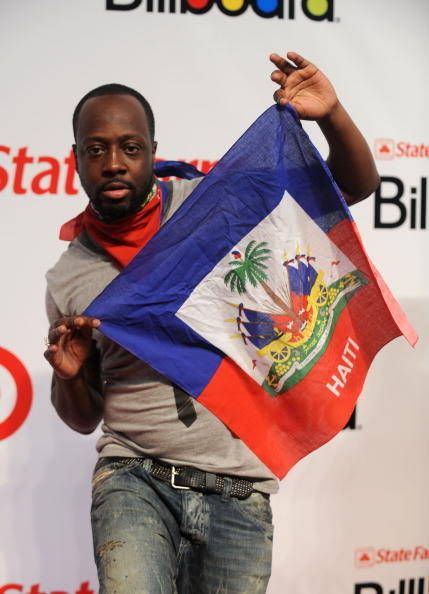 Another celeb has "forgotten" to pay their taxes. Find out how much Naomi Campbell owes Uncle Sam, plus why Wyclef has gone into "hiding" and why his Haitian Presidential bid may be rejected when you read on....
Wyclef Jean has gone into 'hiding', whatever that's suppose to mean. The artist claims that he received death threats telling him to get out of the country which has caused him to 'hide' with his family in a secret location in Haiti.
Haitians must really not want him to become President...
Wyclef is still unsure if he meets the eligibility requirements to run for the Haitian presidency. His eligibility was under question after claims that he has not lived in Haiti for five consecutive years before the election, a mandate in the nation's Constitution. But 'Clef's lawyer says he's been paying taxes in Haiti for the last 5 years, and also owns the Telemax tv station there--so he should qualify for "residency".
The decisions were supposed to be made yesterday, but have now been extended till Friday. More than thirty people have filed to run for presidency, including Wyclef's uncle, and many of them are under review.
Whenever Wyclef decides to come out of 'hiding', we'll see what goes down.
According to public records filed last month, supermodel Naomi Campbell owes more than $63,000 to the government. The IRS filed a tax lien against her for taxes owed in 2009. Naomi is all over the legal arena with the blood diamond trial and now with these unpaid taxes.
When will celebrities learn it doesn't matter who you are, the government still wants their money. They aint scared of Blackberrys and curse words being thrown at them...
​ ​
​ ​ ​