Usher Hits "Good Morning America"
Aug 20 | by Natasha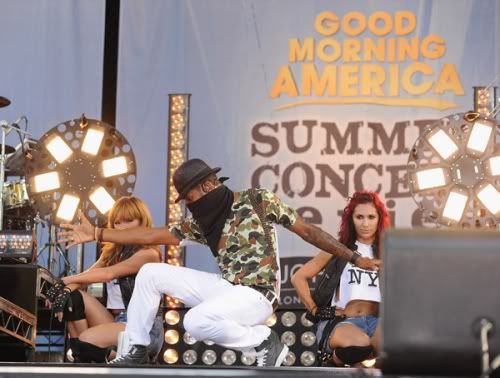 Usher rocked his random black bandana, white jeans, and a camo tee for the "Good Morning America" concert series this morning. We've got pics and video of his performance when you read on...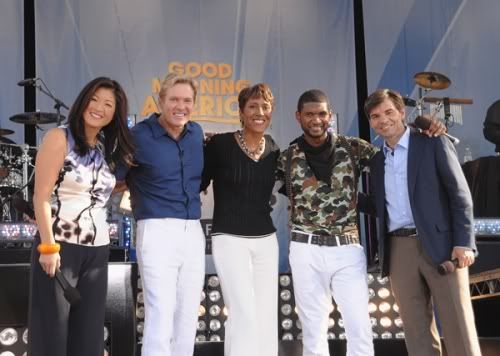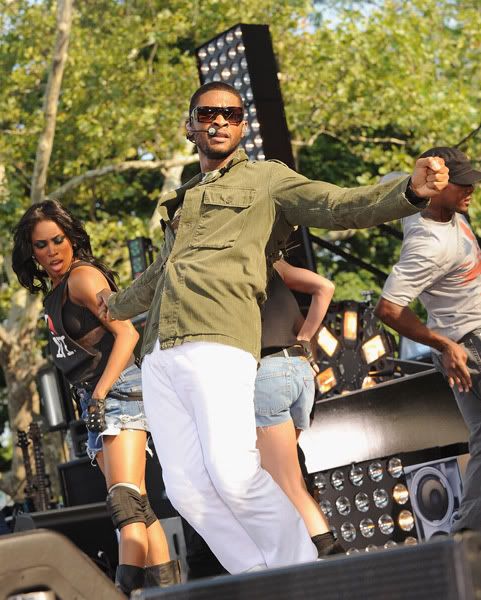 These jeans are looking a bit snug to me. Sue me. If there is an actual line of man jeggings on deck to accompany the murses...I'm done.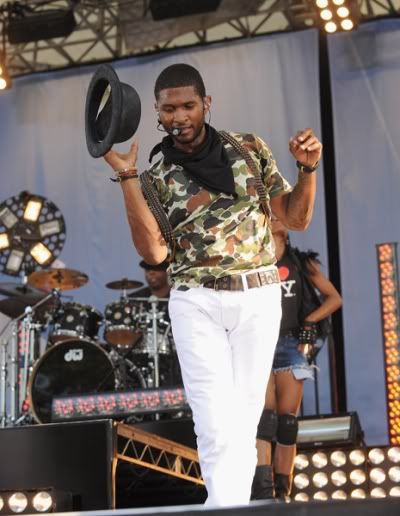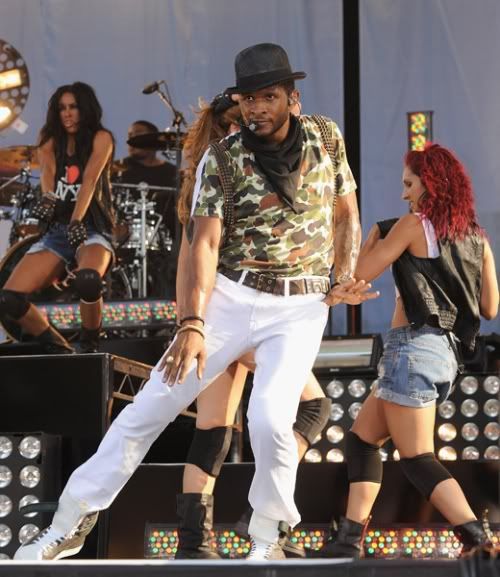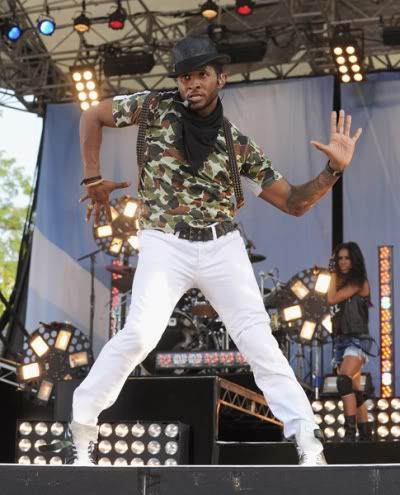 Here's video of Usher performing "OMG":
And here's video of him performing a new track off his upcoming album Versus:
"The DJ Got Us Fallin' In Love Again"
You feelin' it.