FANTASIA SPEAKS: "I Just Wanted Out!"
Aug 23 | by Natasha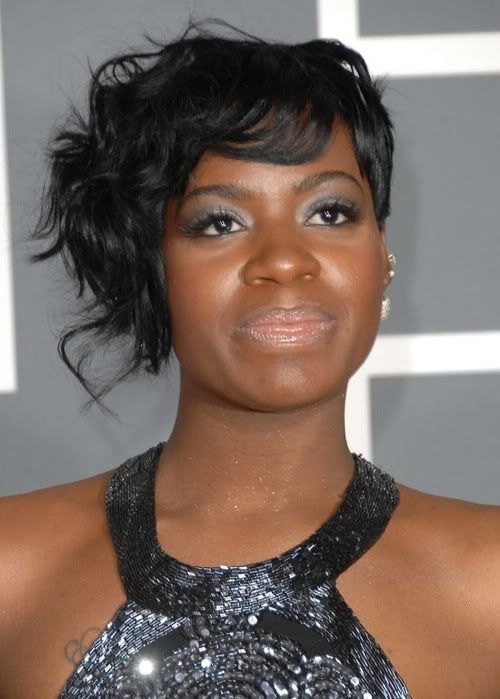 Fantasia is finally speaking out in her own words. The 26-year-old states that her overdose a few weeks ago was no accident, and she "just wanted out."
More deets on her first interview since her suicide attempt when your read on...
Fanny did an interview with VH1's Behind the Music (airing 9 p.m. ET/PT tomorrow--the same day her album Back To Me drops). And she opened up about her recent suicide attempt and wanting to die. She talks about her overdose being no accident, and how she attempted suicide so she could have a way out:
"I didn't have any fight in me. I didn't care about anything. I just wanted out. At that moment, I wanted out. I wanted it to be over with – all of it, all of that [expletive]."

"I just sat in the closet and looked at the mirror and took all the pills in the bottle. I wanted to go to sleep and just be at peace. I knew exactly what I was doing. You can't accidentally take a whole bottle of pills."

"I was tired of people doing me wrong, constantly, over and over again, dealing with my family – my father, dealing with men and their [expletive] – I was tired. "My head was hurting me. I was over it."
Her manager Brian talked about what Fantasia texted him right before, and how he found her:
"Her emotions were extremely low. She'd been crying all day. Fantasia was just numb. Fantasia texted me, saying 'I love you.' I wrote back, 'I love you more.' Then it hit me."

"I wrote, 'You better not do anything or think about doing anything stupid.' And I left it at that. About 10 minutes later, Fantasia texted me back, and she said, 'Already did.' I went into Fantasia's room and saw her on the floor, and my heart just dropped."
Fantasia went on to talk about her thoughts when she "realized" Antwaun Cook, her lover, was still married, and her thoughts once she awoke in the hospital the day after her attempt:
"When I met him, he was separated ... wasn't living in his home. He didn't want to be back with his wife – that is what I was told," Barrino says. "I remember waking up in the hospital [and thinking], 'It didn't work, I'm still here in this hellhole. Still here with all this drama going on.' "

"My nurse Melanie was a blessing into my life because she didn't tell me what I wanted to hear," she says. "She told me what I needed to hear. And she looked at me and said, 'You gotta get up, and you've gotta get out of here, 'cause you haven't fulfilled your destiny.' "

"I realized how people end up in the grave. Because that one moment [snaps her fingers] of just breaking or feeling like I can't, I can't go on, it's too heavy. That was somewhere I don't ever want to go again."
Sounds like her attempt was her rock bottom and rude awakening. I'm sure we'll see it all play out on the new season of her reality show "Fantasia For Real". In case you missed it, check out these pics of her and Antwaun having a "meeting" the day after she got out of the hospital...cameras in tow.
The Randomness:
1. Queen Latifah is teaming up with Dolly Parton in her upcoming movie Joyful Noise. Story
2. Mos Def is headed to Broadway! He's starring along side Jeffrey Wright in "A Free Man of Color" kicking off November 18th. Story