Nick Cannon Confirms...Kinda...His Wife Mariah's Baby Bump
Aug 24 | by Natasha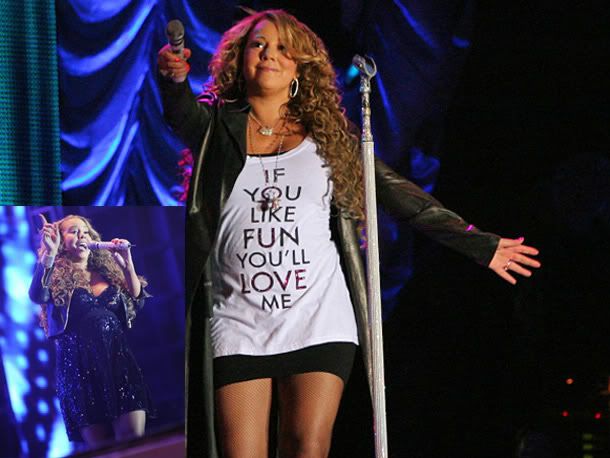 After those suspect pics of Mariah Carey surfaced Sunday sporting what we believe is a baby bump, her hubby Nick Cannon took to his radio show this morning to discuss the suspicions.
What he said to confirm...kinda...that his wife is preggers when you read on...
Nick talked around the issue this morning and pretty much confirmed Mimi's with child, without really confirming. He said:
I've said it before and I'll say it time and time again -- when my wife feels like talking about whatever she wants to talk about, you will hear it directly from her."

"Honestly ... I say this to you so you can tell whoever it is you've got to tell, we all know it's extremely personal, and it is for a woman to deal with things with her body, and especially when dealing with the idea of childbirth and all that stuff," he answered.

"We know that we're public figures and that's something, but ... that's something that you want to keep near and dear ... until you're 100 percent sure in any situation," Cannon continued.

"There's a certain time limit that you're supposed to wait before you actually can officially say that you are. You've got to take all those things into factor and it gets really heightened when you're one of the most famous people in the world because you don't want to mislead anybody," Nick added.
Oh. Well that clears it up.
NOT.