PICS & VIDEO: Fantasia Hits "Good Morning America", Talks Suicide Attempt & Performs "Bittersweet"
Aug 24 | by YBF
Fantasia's new album Back To Me hits shelves today. And she did her first live tv apearance since her suicide attempt this morning on "Good Morning America." She opened up to Robin Roberts about all the recent drama in her life. She followed it with a performance of her single "Bittersweet".
Details and a clip of the interview and her performance when you go inside...
Fantasia sat down with Robin Roberts and talked about her recent drug overdose and what she believes brought it on. Here are some highlights from the interview.
I think I was just overloaded with everything, with carrying six years of so much. I always take a licking and keep on ticking…it just became heavy for me to the point that I just wanted to be away from the noise.

"There's so much that people don't understand. They just see the glitz and the glamour, and they feel like life is so perfect, but we're human and we go through things."

I think everybody feels like I tried to harm myself over a man, but you know I've been in a lot of bad relationships. I think that had somewhat to do with it because it was so heavy, it was brand new information, I was already going through so much. But I think it was just six years of everything, of me holding all that stuff on the inside and not letting it out…I got very, very tired.
Here are pics of her arrival to and inside the "GMA" studio: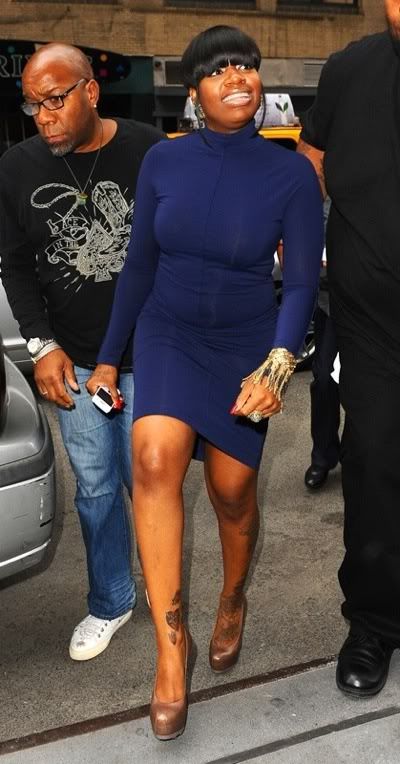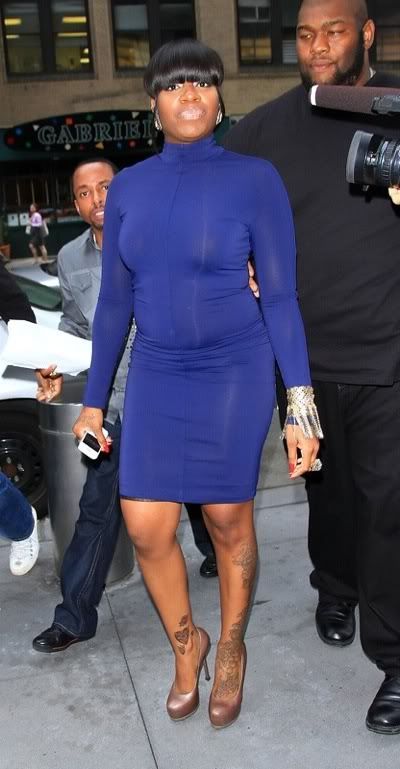 She actually looked very nice on tv in this uber fitted blue turtleneck dress and nude high heeled pumps with a chain braclet and brooch-style earrings. To be fair, these pics didn't necessarily do her justice.
And here is the full interview and performance if you are interested. Fantasia goes on to talk about how she felt when she woke up from her overdose induced sleep, the nurses that helped her pull through, and what's next for her.
Sigh. All jokes aside, we're going to keep the prayer circle going for Fanny. She's entirely too talented for the foolery she keeps getting caught up in...
Pics via SPLASH