Will YOU Go To Lil Kim's New Hair Salons?
Aug 24 | by Natasha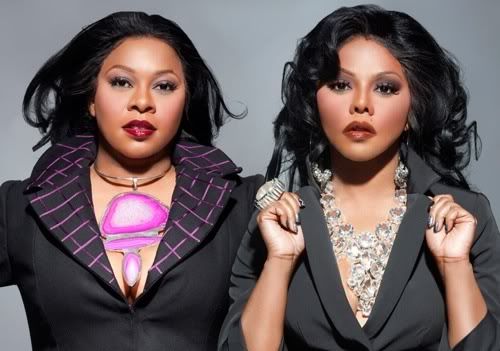 Well how nice of Kimberly Jones to reach back and pull her family right along with her. Lil' Kim and her cousin Katrise Jones are expanding Katrise's chain of salons across the nation. And what better way to get the masses' attention than to make your cousin's recognizable...*looks both ways*...face the "face" of your salons. Kim is now the co-owner as well.
Kim and Katrise's new ads and salon details when you read on...
Lil Kim and her cousin Katrise were shot by photographer Derek Blanks recently to get promos for Katrise's new chain of salons. The first salon, Salon Se Swa, opened in Ralegh, Noth Carolina back in 2004.
And now, Katrise wants to expand with additional salons not only to "provide affordable hair care", but to provide jobs and the likes to people in the areas. In case you were wondering what "affordable" means, according to their press release, Salon Se Swa provides $10 wash and sets, $10 haircuts, & $35 and up perms. Damn. That's cheaper than kitchen beauticians.
There are currently three "Salon Se Swa"'s across the state of North Carolina. And the next stop is Atlanta. The rest of the ads: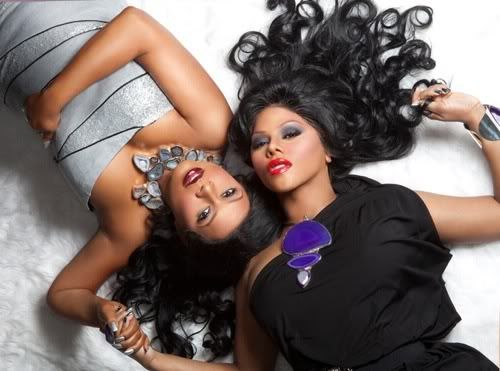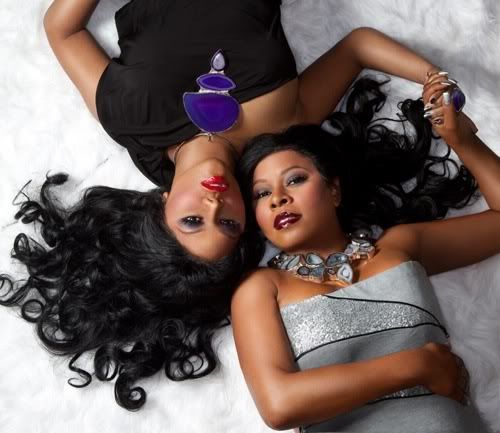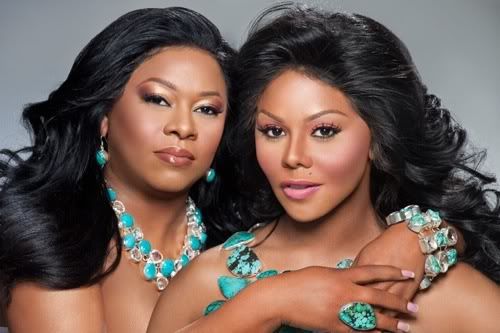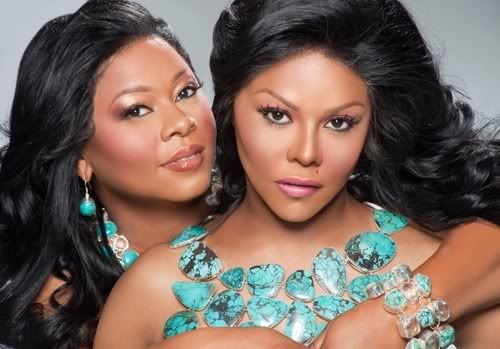 I'm all about black ownership...so congrats to Kim on the business move. But will you be hitting Lil Kim and co's brand new slew of salons?
Photography: Derek Blanks/Christian Balenciaga- Make-Up/Elijah Kelly- Hair/Julian Lark-Wardrobe/Melenese Ford-Jewelry Designer/Regina-Nails