EVENT FAB: Backstage At The Justin Bieber Concert + Ne-Yo's Champagne Life And VIP Screening of "Gimme Mo"
​
Sep 02 | by YBF
​ ​ ​ ​
YBF celebs were everywhere yesterday and we got pics. Photos of Usher, Jaden and Willow Smith, Snoop and others at Justin Bieber's MSG concert, YBF celebs at Ne-Yo's "Champagne Life" party, plus pics from the VIP "Gimme Mo" screening when you go inside...
Loads of celebs packed in Madison Square Garden for the Justin Bieber concert.
Cutie Willow Smith backstage at Justin's Madison Square Garden concert. Interesting sneakers she's wearing. I love that she creates her own style.
Usher, LA Reid, and Entourage's Adrian Grenier gathered around together at the show.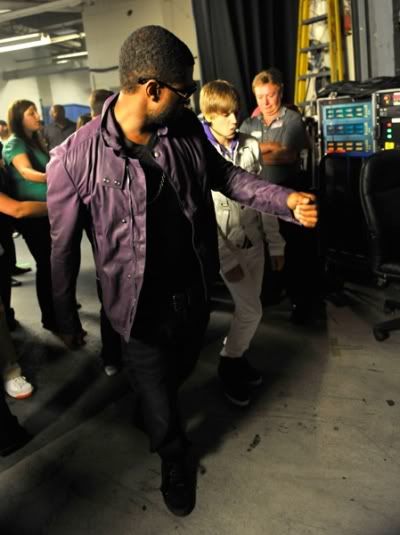 Usher with his protege Justin.
Snoop showed up too...I guess everyone loves this kid.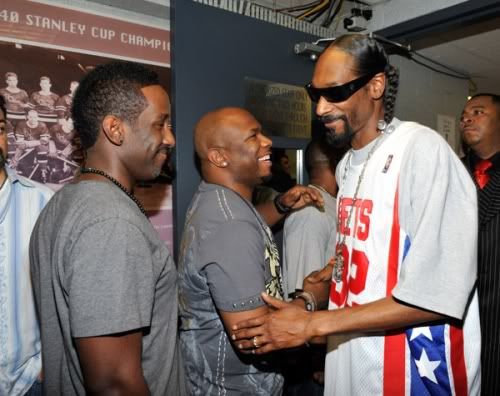 Snoop talking to Wanya of Boyz II Men.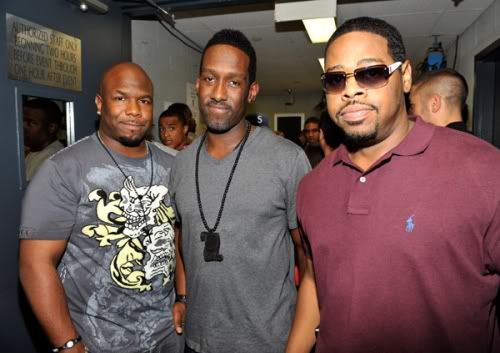 Boyz II Men, where yall been at? Nice to see you guys out and about.
Yesterday in Atlanta, Ne-Yo hosted a "Champagne Life" party at the Moet Rose Lounge.
Looks like Ne-Yo sported a nice Burberry outfit for his party. Very chic look.
Rapper Rasheeda was there looking cute. She could have gone without all the extra jewelry though.
Producer Devyne Stephens came out to support.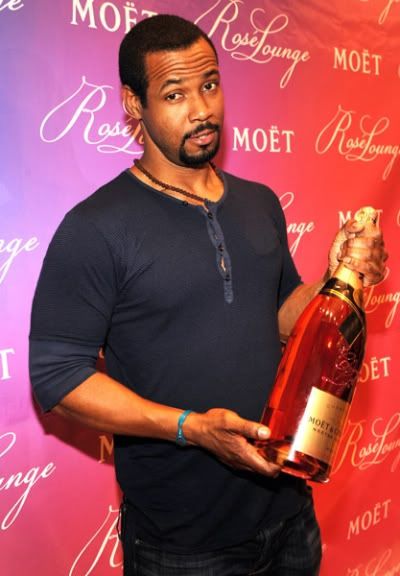 Isaiah Mustafa aka "Old Spice Guy" was there too. I see he has been enjoying his fame.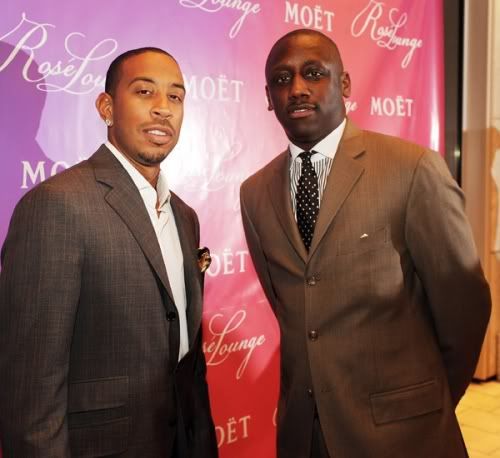 Ludacris was looking dapper alongside manager Chaka Zulu.
Atlanta housewife Lisa Wu-Hartwell looked cute in her all white.
Media personality Kenny Burns came out for Ne-Yo too.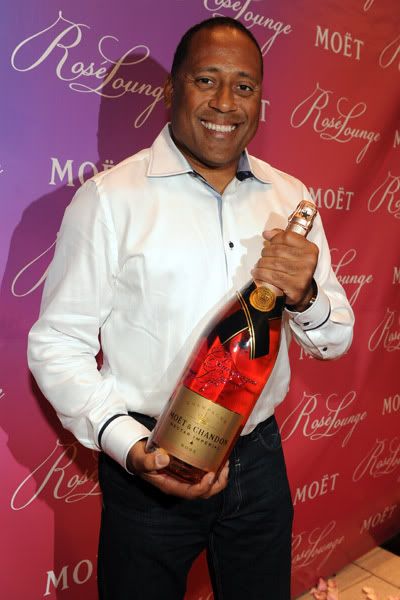 Morning radio host Frank Ski made an appearance.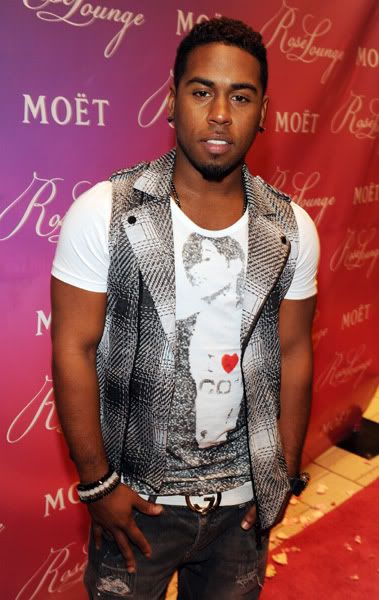 Bobby V was there as well.
Ne-Yo was definitely living the "Champagne Life." Looks like quite the party.
Over in Hollywood there was the VIP press screening of High School Musical star Monique Coleman's new web talk show, "Gimme Mo."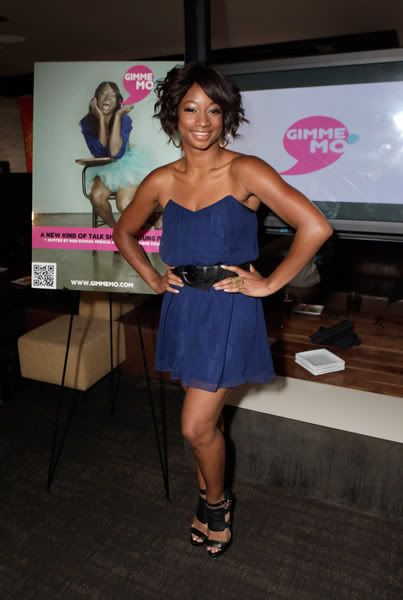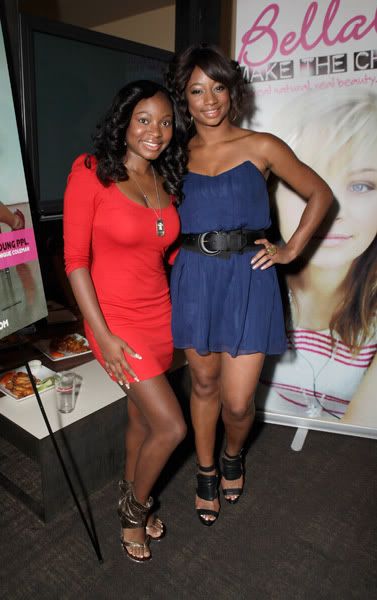 Naturi Naughton came out to support Monique.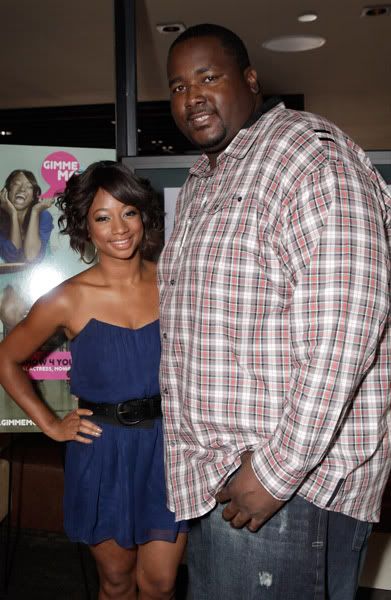 Here's Monique with The Blind Side's Quinton Aaron.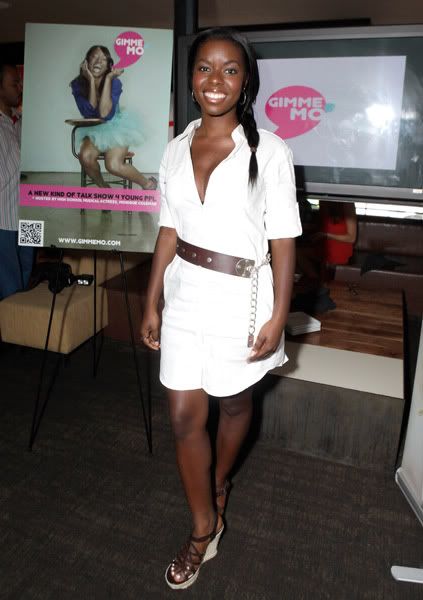 Camille Winbush made an appearance too.
Monique looked cute. I wish her the best of luck with her show.
Photos via WireImage/Mazur/Diamond/Williamson
​ ​
​ ​ ​