SPORTS: Mike Tyson Expecting Eighth Child + Ron Artest Pulled Over For Driving Over-Sized Golf Cart
​
Sep 08 | by YBF
​ ​ ​ ​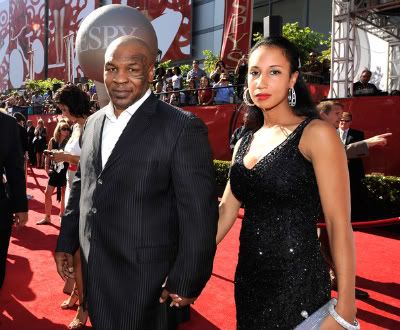 Mike Tyson and his wife are expecting his eighth child. Find out the deets on the baby plus Ron Artest's latest run in with the law when you read on...
Mike Tyson and his wife Lakiha Spicer are expecting a baby boy. The former boxer's third wife is five months pregnant.
This is great news for the couple after Tyson's four year old daughter Exodus was killed in an accident about a year ago.
Tyson has been married twice before to actress Robin Givens and Monica Turner.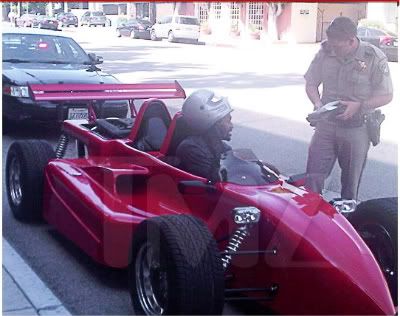 Ron Artest was pulled over in LA yesterday not for speeding or running a red light, but for driving something called an Eagle Roadster.
The Lakers forward was cited because the registration on the 'car' had expired. The roadster wasn't even registered in Ron's name. Sources say Artest seemed pleasant throughout the ordeal and the cops were happy he was wearing a helmet.
This is a lot calmer than most of Artest's shenanigans. Maybe he's growing up? And that car looks like a lot of fun. Would but great in a big open space while you are riding shotgun with your boo. I could see TI and Tiny in this. But I don't think I see cup holders for sizzurp so they'd pass on it.
​ ​
​ ​ ​