Shaq Hack: Second Lawsuit Filed Accuses NBA Star Of Computer Hacking Too
​
Sep 21 | by _YBF
​ ​ ​ ​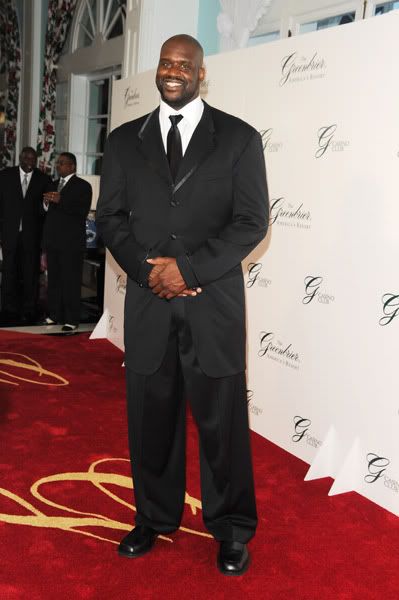 In NBA news, a second lawsuit has been filed accusing Shaquille O'Neal of computer hacking. Vanessa Lopez, one of the infamous email mistresses, has amended her previous court documents to include accusations of illegal hacking and the hiring of a man with an extensive criminal background to "shut her up." Read on for the deets inside.....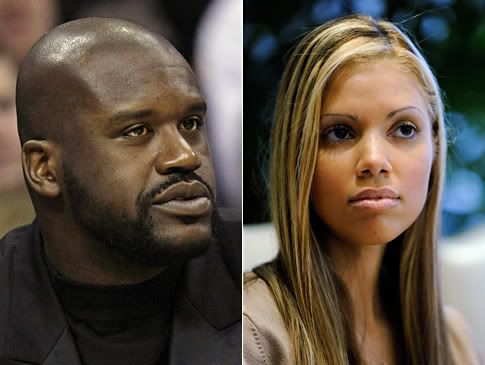 Vanessa Lopez, who with the help of powerhouse attorney Gloria Allred, filed papers on Shaq alleging harassment earlier this year, filed an amended lawsuit on September 17. In the new suit Lopez says Shaq hacked into her private accounts and that O'Neal's former employee Shawn Darling, whose lawsuit we also reported on, informed her about what the Shaq allegedly did.
In case you are keeping score, this is the second lawsuit in weeks to claim Shaq likes surfing the hard drives of other people, so to speak. As reported by RadarOnline, Lopez new lawsuit charges that Darling was instructed by Shaq to teach him how to:
hack into text messages of third parties
hack into recorded voicemails of third parties
monitor and record cellular phone calls of third parties
alter or assign 'fake' sender numbers on incoming phone calls to third parties through a technology called 'spoofing.'
cutting and pasting images to unrelated texts or emails to appear genuine.
This is some "I,Spy"/"La Femme Nikita" type stuff. Or I guess La Femme Shaq-ita.
Lopez also says Justin Zormelo, an associate of O'Neal was hired to stalk and harass her. To put it nicely. Actually, a source told the YBF Zormelo was hired to "shut that bitch up." A source close to Lopez says she has proof of Shaq changing her voicemail and deleting messages fourteen times. She says he even deleted important messages from the Hospice where her Alzheimer's-stricken mother lives.
Ewww. This situation is so sticky. Let me try to help you with a quick recap...Vanessa was one of the infamous email chicks we reported on previously. If you remember we talked extensively about the gang of women O'Neal had outside his marriage. Wonder how we even knew about the emails and things?
Well Shawn Darling was hired to help Shaq set up all these separate accounts to keep track of his lady friends. And at first Shawn was cool with it. Then he started thinking Shaq was a little shady. All the while this was happening, Shaunie O'Neal has decided to clean out her extensive shoe room in the mansion and move on. But she wanted a bigger chuck of change...so she needed some hardcore evidence of Shaq's ho-ism. So she went straight to the source...Shawn Darling....Shaq's personal IT guy. And he gave her and her lawyer ALL the dirt.
Now you might wonder why Vanessa is amending her lawsuit with all this additional infomation now. Well...being the sweetheart that she is, the streets say Shawn Darling was given permission by Shaunie to pass along useful info/dirt/voicemails to Vanessa Lopez to help her in her suit. This is like old school Young and the Restless. Nina, Cricket, Jill, Miss Chancellor all battling.
With both lawsuits overlapping, this could prove to be damaging to Shaq. Lopez's attorney, Gloria Allred declined to comment.
In a statement to RadarOnline.com, Shaq's attorney Benjamine Reid, called Darling's lawsuit "complete and utter fabrication." Um...I don't know Shaq. They say they have you on tape...voice and all. Not looking good for you.
You can read Vanessa's amended lawsuit here.
​ ​
​ ​ ​