Award Winning Director Lee Daniels' Sister BUSTED For Stashing Guns After Drug Bust!
Sep 22 | by Natasha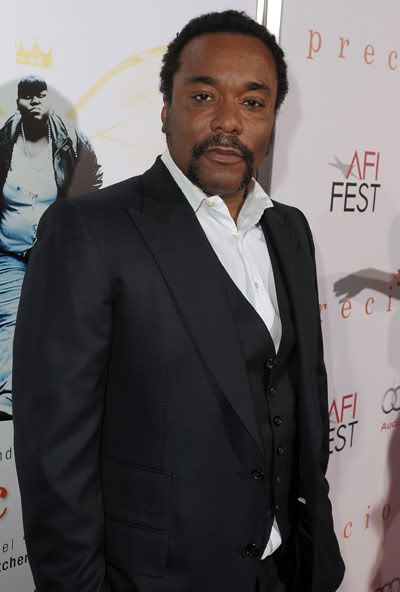 Everybody's got a family member they wish they could hide from the public eye. And the Oscar nominated director of Precious, Lee Daniels, is no dfferent. News on Lee's sister, Leah Daniels-Butler, getting loaded up with charges for stashing guns and cash during her husband's drug bust when you read on...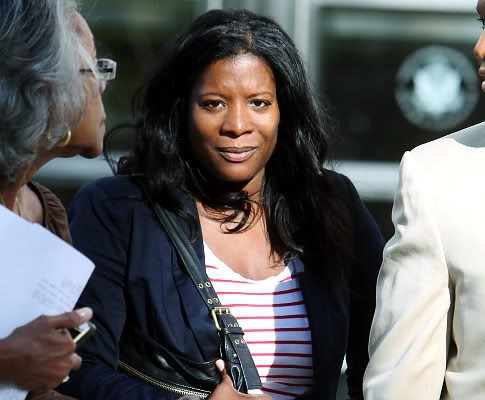 Lee Daniels' sister, Leah, was just released on $50,000 bail and ordered to wear an ankle monitor after getting charged with obstructing a federal investigation. Leah--who was the casting genius behind discovering Gabourey Sidibe--rode hard for her husband and hid tons of cash and guns while he was getting hemmed up in a drug bust.
Cops have been survellaincing Leah and her husband, Henry Butler's, home after they realized Henry was dealing drugs. When they saw Leah scurry away from the California home shortly after the drug bust with a suspicious bag, she was stopped. Several loaded hardcore handguns and boxes of ammunition were all found in the bag along with $39,500 in cash. Damn!
According to the NY Daily News:
Daniels-Butler's husband, Henry (Black) Butler, has been under investigation by the feds for alleged drug dealing.

He was arrested last month near his home in Thousand Oaks, Calif., and charged with transporting significant quantities of cocaine from Los Angeles to New York.

Shortly after his arrest, officers from the Ventura County Sheriff's Department placed his home under surveillance while federal prosecutor Todd Kaminsky tried to arrange a search of the premises.

That's when officers saw his 44-year-old wife leave the home, carrying at least one bag, and drive away in a Mercedes-Benz.

They stopped the luxury sedan and she consented to a search, according to an affidavit filed by Drug Enforcement Administration agent Steven Miller.

A loaded 9-mm. handgun, an unloaded Intratec Tec-9 handgun, several loaded magazines and boxes of ammunition were found in the bag along with $39,500 in cash.

"There is probable cause to believe that the items recovered from the Leah Daniels-Butler vehicle were evidence of Henry Butler's drug trafficking," Miller stated.
Lee is already taking care of his brother's two kids as his own. Damn homie....