COURT DOCS: More SHOCKING Sexual Allegations Revealed In Bishop Eddie Long Drama
​
Sep 22 | by _YBF
​ ​ ​ ​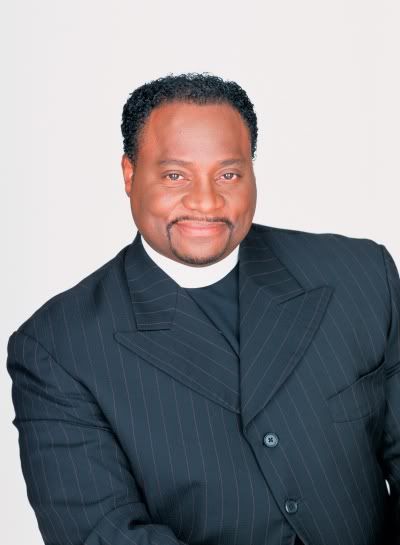 After the Bishop Eddie Long bombshell dropped last night, the reverb was felt all over television, radio and the internet. Now we have more allegations that have come out in the actual court documents filed by the plantiffs. Find out the deets inside...
Among the allegations, Bishop Eddie Long is accused of using his position as the leader of his church and the Longfellows Youth Academy to fulfill his sexual desires. The Academy says its mission is to help young men, aged 13 through 18, as they proceed on their "masculine journey."
Among the allegations by young male church members Anthony Flagg and Maurice Robinson, Long is accused of:
-Using his position to coerce certain young male members into engaging in sexual acts and relationships for his own personal sexual gratification.

-Using pastoral sessions to discuss Biblical verses that indicate to his "sons" that the Spiritual Son should follow his master and submitt to him. (the young men are allegedly told by Bishop Long before the church ceremony that they are the Bishop's "Spirtual Sons.")

-Using certain biblical verses to justify his sexual relationship with the young men.

-Taking money from the accounts of New Birth church and Longfellows Academy to entice and seduce the young men with cars, clothes, jewelry, and electronics.

-Enticing the "Spiritual Sons" to continue their sexual relationships with Long as they are taken on public and private jets to U.S. and international destinations, housed in luxury hotels, and given access to numerous celebrities including entertainment stars and politicians.

The docs also state that when the young males try to end the relationship or move on with their own girlfriends/wives, Bishop Long allegedly attempts to block those relationships. He increases his contact and builds up his spiritual talk between the Spiritual Son and himself.
A few church memebers, like Andrew Moman and April McLaughlin, are named specifically in the docs for knowing of the sexually inappropriate conduct and doing nothing. Any way it goes, guilty or innocent, this will not be settled quitely. And this is sure to affect the Black church on an encompassing national scale.
The devil is bus-y....
The actual court docs from both men are below.
​ ​
​ ​ ​