EVENT FAB: The 8th Annual Teen Vogue Young Hollywood Party & Vivica Fox's "Cheaper To Keep Her" Premiere
Oct 02 | by YBF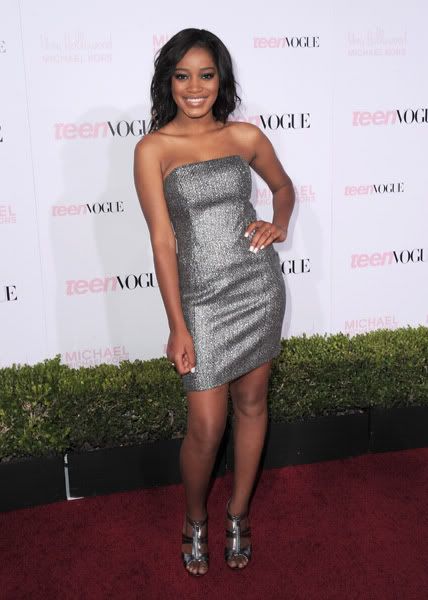 Last night YBF's fave teen stars hit the red carpet in Los Angeles for Teen Vogue's 8th Annual Young Hollywood party at Paramount Studios. Meanwhile, peeps came out the wood works to support the LA premiere of Vivica Fox's new play "Cheaper to Keep Her" at the Wiltern. See what the wind blew in opening night and pics of Keke Palmer, Raven Symone, Kyle and Christopher Massey at the Young HW party when you read on...
Not sure what material this is, but Raven is working this dress.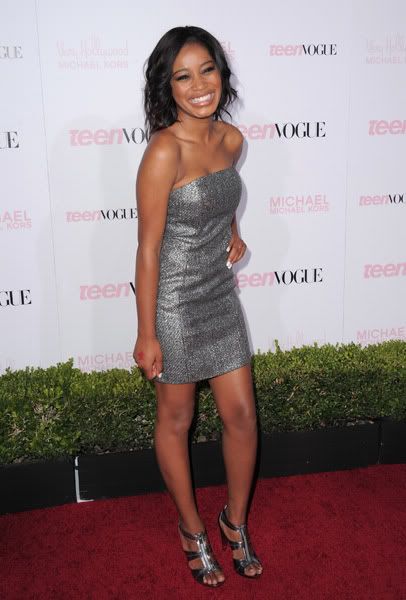 I heart Keke. Chick always looks cute.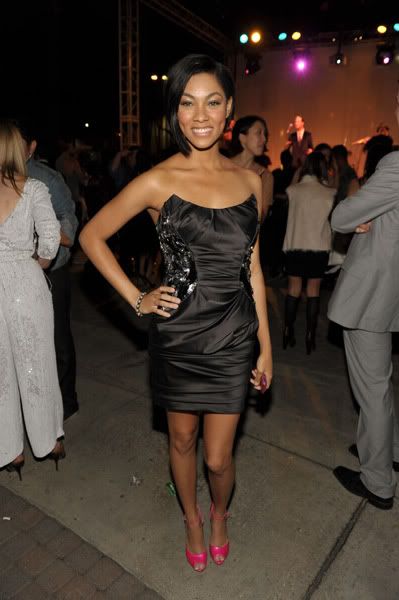 Bria Murphy got fancy for the event. Spitting image of her mom.
Brotherly duo Christopher and Kyle Massey kicked it for the night.
Cute pose to end the night.
Good to see some YBF folks at the Teen Vogue event. Fun times.
Around the corner, Vivica Fox, Brian McKnight and some old, but familiar faces hung out red carpet style for the premiere of "Cheaper to Keep Her" in LA...
Vivica and Brian McKnight will be co- starring in the play.

Interesting look for Vivica.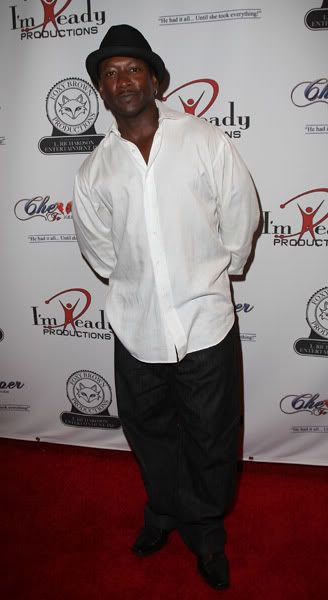 Brothers Joe & Guy Torry came out from hiding.

Lisa Leslie and Viv hung out on the red carpet.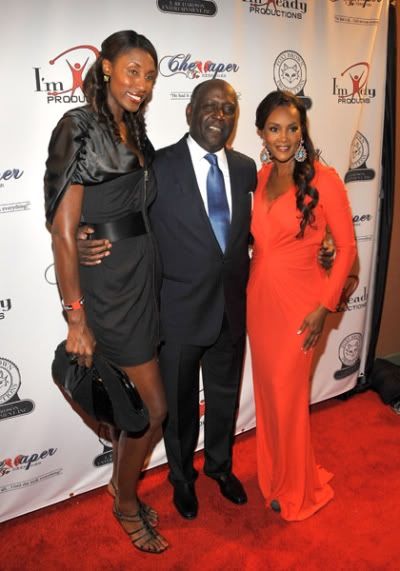 Shaft, I mean, Richard Roundtree is still the ladies man.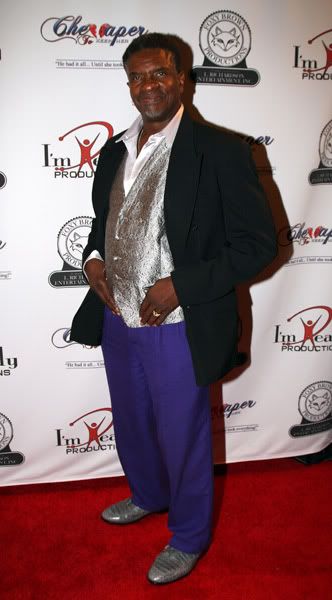 Keith David dropped by in this loud get-up.

Brian McKnight looked dapper.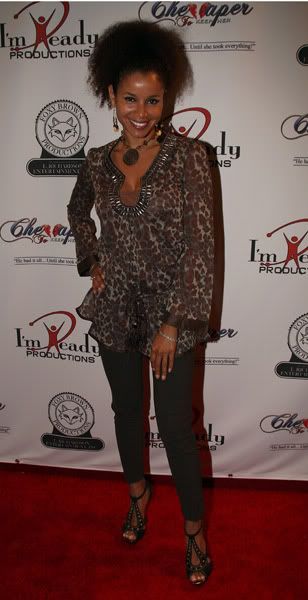 Mari Marrow stopped through to see the show.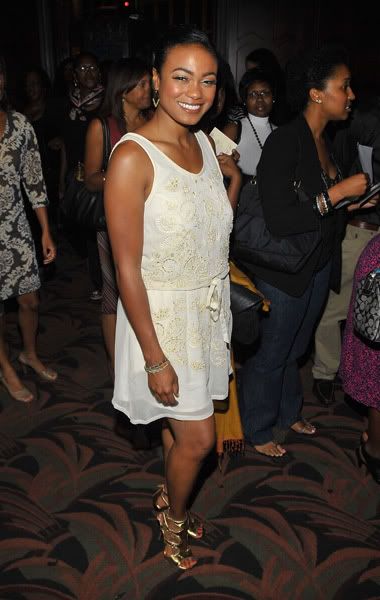 Tatyana Ali was glowing for the evening.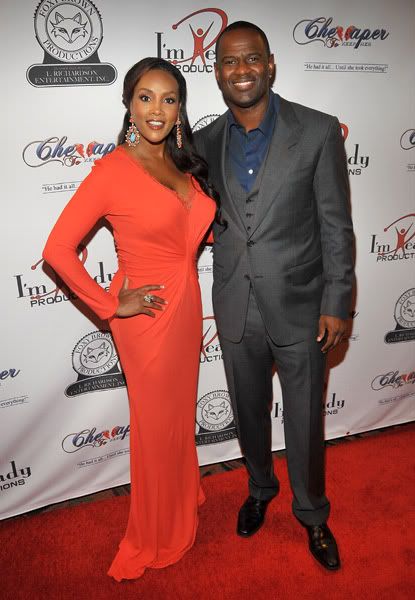 Vivica, her dress and Brian McKnight snapped a pic.

Gorgeous Lela Rochon was all smiles.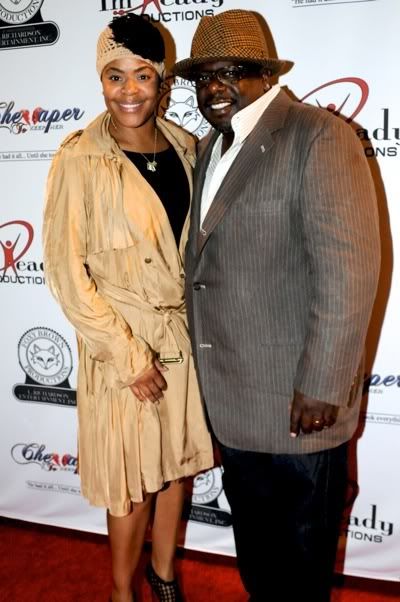 Cedric "The Entertainer" and wife Lorna showed support. I'll let you all figure out what is on her head.
Folks decided to get real "creative" with their ensembles for the event. Anyways, Congrats to Viv and Brian McKnight on the LA premiere.
Who's checking out the play?
Photos via Wireimage: John Shearer/J. Strauss/Merritt/B. Ingram