Chingy Speaks Out About His Alleged Transexual Romps
​
Oct 08 | by _YBF
​ ​ ​ ​
The internet streets have been buzzing for a while now that rapper Chingy may have had a tryst with a transexual model. It's arguably the only buzz keeping his name in the mix. But he had to come out and respond to the rumors. See what he said inside...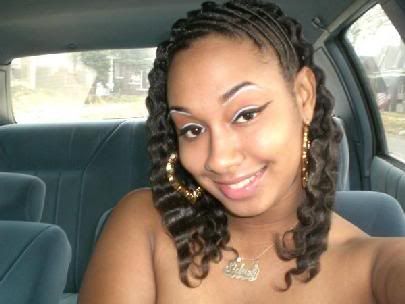 Folks are saying that the St. Louis rapper has had a sexual relationship with transsexual model Sidney Star (above). But now Chingy is saying the rumors are false.
"That's some straight bull–." I had a show like two years ago. I had a show with Ludacris [in] Chicago. There were some dancers on the stage and these dancers were on the stage through everybody's show. The person [Star] asked me to take a picture and I took a picture. The boy, whatever it is, asked me to take a picture. I'm not up there checking to see if it's [a boy or girl]. It looked like a woman. I'm not looking to see no neck check and all that. I'm taking a picture with a fan."
Chingy continued:
"I'm not homophobic, I don't know what this person is." "If you a fan of Chingy, I'mma take a picture with you – You got this person that took pictures with not just me but with a few other celebrities. But for some reason, they want to single me out and make it out like I'm messing with this person, sleeping with this person."
But, Star claims she had sex with Chingy two years ago after a show. Star says she was invited to a hotel room, she revealed her gender change, and Chingy said, "Nah, I still want that. I still want that." Um, who says that??
And this isn't the first time Chingy has been accused of having relations with transsexuals. Last year, transsexual rapper Foxxjazzel said she got it in with the rapper.
To each his own. I mean, if you love chopping down who you love to chop down, then you aint gotta lie to kick it Chingy. I say let Chingy do Chingy and let people be who they really are...you know, if this is true....
UPDATE: Sidney Star plans to call into WGCI in Chicago this afternoon to put Chingy on blast. We will keep you posted about what happens and what is said.
​ ​
​ ​ ​