Why Melyssa Ford Won't Be On The Cover Of ESSENCE+Yung Berg's Alleged Baby Mama Puts Him On BLAST!
Oct 15 | by YBF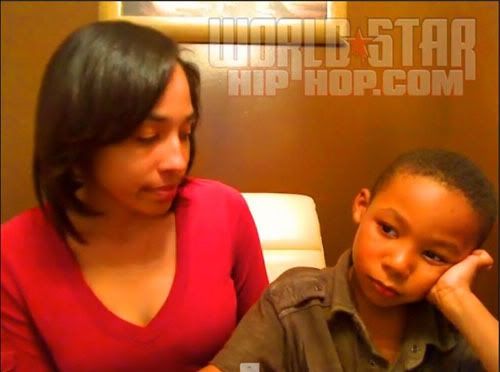 Yung Berg aka Christian Ward's alleged baby mama, Beanna, is heated that he hasn't ever seen his alleged son, let alone take care of him. She even brings her son out to talk about his "father." We have the video and the deets and Melyssa Ford's new KING magazine cover when you read on…
Yung Berg's alleged real baby mama (yes we know, that sounds foolish, as does this story), Beanna, says she got pregnant with her son, Lamont, back in high school and when she told him about her being pregnant, he didn't want anything to do with him or her.
Lamont is 7 years old and also has autism. Beanna says Young Berg constantly changes his number and she has a hard time getting in contact with him so that's why she decided to make this video. She claims she doesn't want his money or HIM, she just wants him to take care of his kid.
When she asked the little boy what was his dad's name he says "Uh, you mommy." She asks him again and he says "it's Lamont's dad." She then asks him what he would say to his father if he could talk to him. He said, "You need to stay with me."
Quotables from this Beanna: "He's dead f****** wrong" and "Of course you don't give two sh*ts because you out in L.A. or wherever you at, doing you, gettin' yo ass beat and getting' yo chains taken." Hilarious. But it shouldn't be. Peep the vid:
The little boy does favor Yung Berg. If Lamont is his son, we're going to need Mr. Berg to step up to the plate.
In other news, if Melyssa Ford is still wondering why ESSENCE isn't trying to put her on their cover anytime soon, it may be because of this:
Chick's rocking the cover of the new issue of KING magazine. The queen of KING says y'all need to respect her mind and her hustle, and folks like ESSENCE should take notice of her. All I know is, even when you have a bangin' bod, it's very rare ESSENCE chooses a cover subject who has also shown more body parts than a little bit numerous times in KING magazine. Just sayin'...